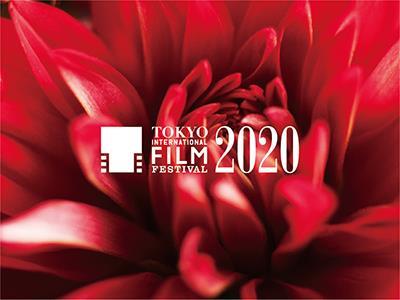 Tokyo International Film Festival (TIFF) has confirmed that it plans to go ahead with a physical edition this year, but due to the Covid-19 pandemic, will make some changes to its structure, and has also announced a tie-up with Japan's leading indie film festival, Tokyo Filmex.
In a statement, TIFF said it plans to host physical screenings in Tokyo theatres, as well as host symposia and guest talks online. As previously announced, the festival will take place October 31 to November 9.
"By staying physical, TIFF will enable audiences to re-experience the joy of watching films on the big screen, which will light a beacon of hope for the future of film," the festival said in a statement. "We also believe this will help strengthen international solidarity in the global film industry and reexamine our understanding of visual culture after Covid-19."
But taking into consideration the challenges of international travel, the festival is also dropping its competition sections this year and introducing a new section, Tokyo Premiere 2020, which will combine its usual International Competition, Asian Future and Japanese Cinema Splash sections.
Tokyo Premiere 2020 will showcase around 30 international films from both veteran and emerging directors. Rather than appoint juries, TIFF will present one Audience Award to a film in the line-up, in order to place emphasis on the importance of the audience in this unusual year. In addition, the festival has established a new selection committee (see committee members below).
TIFF is also forging a relationship with Tokyo Filmex, which is usually held in November, described as similar to the relationship between the Cannes Film Festival and Directors' Fortnight. Tokyo Filmex will be held independently within the framework of TIFF and around the same dates (October 30-November 5) and will feature a competition section and special screenings.
Tokyo Filmex is also changing venue to three cinemas close to the Hibiya area of Tokyo –Yurakucho Asahi Hall, Toho Cinemas Chanter and Human Trust Cinema Yurakucho. TIFF is usually held at cinemas in Roppongi and Hibiya.
"We expect this synergy between our two festivals to also strengthen solidarity in the film industry," said TIFF.
Tokyo Filmex director Shozo Ichiyama said: "We heard that Tokyo International Film Festival is headed for great changes under chairman Ando Hiroyasu and festival director Hisamatsu Takeo, and have deeply sympathised with the idea of holding a cooperation similar to that of the Directors' Fortnight which holds its own independence within the Cannes Film Festival."
However, both festivals also say that they'll only go head if they can guarantee the safety of audiences, filmmakers and staff, so will make any adjustments necessary as the pandemic situation evolves, including postponement or cancellation. Japan has been relatively successful in containing the virus, but has recently seen a slight increase in cases of infection as restrictions were eased. It currently has around 42,000 cases and 1,028 deaths.
Tokyo Premiere 2020 selection committee:
Kohei Ando (Emeritus Professor at Waseda University)
Shozo Ichiyama (producer)
Kenji Ishizaka (TIFF senior programmer)
Yuka Kimbara (Journalist)
Yuko Sekiguchi (Journalist)
Yoshi Yatabe (TIFF senior programmer)