From a 'Kiss Cam' to a "humbled and absolutely honoured" Leonardo DiCaprio, here's what the winners of the Bafta's said on the night.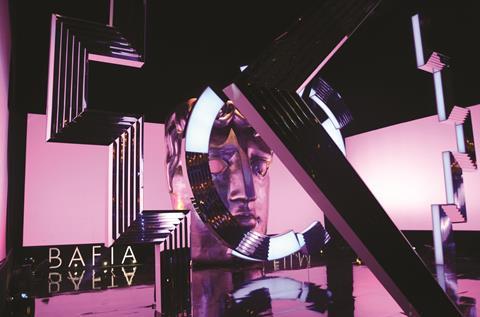 At London's Royal Opera House, on an evening when the topic of diversity was expected to be high on the agenda, BAFTA Chair Anne Morrison's opening speech issued a call to action: "We have to admit that the playing field is a long way friom being level. This pressure won't die down until there is real change on and off screen."
The evening's host Stephen Fry commenced proceedings by stating that "love abounds this year in film", referring to the fact that this year's BAFTA ceremony coincided with Valentine's day, highlighting the romance of Carol and, jokingly, the relationship between man and bear in The Revenant.
In the spirit of Valentine's, BAFTA introduced a Kiss Cam, which caused an awkward moment when it hovered on an unwilling Michael Fassbender and Alicia Vikander. Eddie Izzard and Rebel Wilson proved more receptive.
Fry also led tribues to the late David Bowie and said: "The world is a far more monorchrome place without his vitality."
Outstanding British Film
Nominees Kate Winslet and Idris Elba presented the award to Brooklyn.
Screenwriter Nick Hornby praised the cast and crew, highlighting in particular "the incredible Saoirse Ronan".
Make-Up and Hair
Mad Max: Fury Road's Lesley Vanderwalt and Damian Martin thanked George Miller (who was surprisingly snubbed from the nominations) "for taking [them] on this journey," citing the "extreme conditions" of the film's Namibia shoot.
Documentary
Amy director Asif Kapadia said: "We really fell in love with Amy when were making the film."
Producer James Gay-Rees took the opportunity to criticse the media for their handling of Winehouse towards the end of her life, saying: "let's try to be a more grown up about it in the future."
Editing
Mad Max: Fury Road's Margaret Sixel said the film "was an editor's dream job", praising director George Miller's "passion for the language of cinema".
Sound
The Revenant's sound team joked about the reported difficulties of the film's shoot, saying: "The crew that went through this deserve an award for just getting to the end.
Special Visual Effects
Matt Smith and Emilia Clarke presented the prize to the Star Wars: The Force Awakens' VFX team (Chris Corbould, Roger Guyett, Paul Kavanagh, Neal Scanlan), who led a tribute to direct JJ Abrams saying that "his vision was incredible".
Rising Star
Last year's Rising Star Jack O'Connnell presented this year's prize to Star Wars: The Force Awakens actor John Boyega, who called his success "a fluke", drawing roars of laughter from the crowd.
Boyega also revealed that tomorrow (Feb 15) would be his first day filimg on the set of Star Wars: Episode 8.
Backstaged, he was quizzed on the subject of diversity, saying: "It's importatnt that the conversation carries on. People should be the change they want to see."
Supporting Actor
Presenter Rebel Wilson joked that she had never been invited to the Oscars because "they are racist". She then added that the presence of Idris Elba was "making her nervous" because she was "sociologically programmed to want chocolate on Valentine's Day," drawing the night's biggest laugh so far.
On behalf of Bridge Of Spies' actor Mark Rylance, the film's director Steven Spielberg read out a note that championed the work of supporting actors.
Animated Film
Comedian and actor Eddie Izzard presented the award to Inside Out's Pete Docter, who sent a message to children watching: "For anyone out there who is struggling to figure things out at school - it's OK to feel angry or sad, but do us a favour and express yourself."
Supporting Actress
Eddie Redmayne presented the award to Kate Winslet for her performance in Steve Jobs. She called 2015 an "extraordinary year for women" saying that she was proud to be alongside all of the nominees in her category.
She also praised lead actor Michael Fassbender: "I don't know how you did it. I could watch you every day and be blown away."
Costume Design
"Oh what a lovely day!" Said Mad Max: Fury Road's Jenny Beavan as she accepted her award. She echoed previous Mad Max winners by praising director George Miller.
Adapted Screenplay
Accepting the award, The Big Short's Adam Mckay said the film had taken him "into creative lands he'd never been before".
Original Screenplay
Spotlight's Tom McCarthy on accepting the award: "The script is only as good as its collaborators"
He also championed the real-life stories behind the film: "The real heroes are the reporters who told this story, and the corageous survivors who came forward and shared their stories with the world.
Film Not In The English Language
Carrie Fisher and Domhnall Gleeson presented the award to Damián Szifron for his film Wild Tales. Szifron dedicated the award to his daughters, saying that they would be very happy Princess Leia had presented him the prize.
Production Design
Max Irons and Douglas Booth presenrted the prize to Mad Max: Fury Road's Colin Gibson, who called George Miller a "marvel". "When Charlize Theron sits in a couple of used cars, you get to win one of these," he joked.
Fellowship 2016
"Never was a BAFTA Fellowship so deserved," said host Stephen Fry of Sidney Poitier, who was unable to attend the ceremony due to ill health. Poitier delivered a video message saying that films had brought him "tremendous joy" over the years.
Director
Alejandro G Inarritu collected the award for his film The Revenant, having lost out to Richard Linklater in last year's race.
He praised Leonardo DiCaprio's "commitment" to the film, also adding that his crew "made it all possible in very extreme circumstances".
Leading Actress
Sacha Baron Cohen, presenting the award, used the opportunity to weigh in on the diversity debate: "BAFTA has shown none of the discrimination and prejudice that is on display at the Oscars…At least one of the nominees for Best Actress is a dame."
"And the nominees for best white actress go to…" He joked, as he presented the prize to Brie Larson for her performance in Room.
The film's director Lenny Abrahamson accepted the awards on Larson's behalf, who is filming in Australia.
Leading Actor
Despite suffering from laryngitis, a croaky Julianne Moore soldiered on to present the award to Leonardo DiCaprio for The Revenant.
DiCaprio leapt onto stage saying he was "humbled and absolutely honoured by the award".
He recalled watching British actors Tom Courtenay, Peter O'Toole and Gary Oldman on screen, all of whom influenced him in his craft, he said. He also thanked Tom Hardy for "his loyalty" during the filming of The Revenant.
Finally, he celebrated director Inarittu's "fierce commitment to authenticity every day".
Best Film
In a repeat of last year, Tom Cruise took to the stage to present the night's main award.
It went to The Revenant, director Alejandro Inarittu made his way onto the stage for the second time this evening. He celebrated the memory of his father, who passed away two years ago, saying that he had told him that British actors represented real acting.
"Leo and Tom should be up here accepting this award with us… they make us better at our job," said producer Mary Parent.