Bafta to introduce a series of diversity measures following survey of members.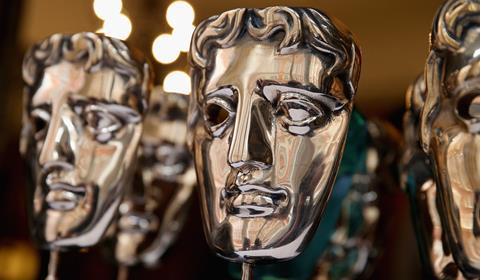 Bafta is to introduce a series of measures aimed at improving diversity among its membership following a ground-breaking survey of its constituents.
Following a consultation with the BFI and British film producers, the organisation will add the BFI Diversity Standards to the eligibility criteria for the Outstanding British Film and Outstanding Debut by a British Writer, Director or Producer categories from 2019.
Also as part of the diversity drive, for the 2017 intake Bafta has abolished the requirement for new member applicants in the UK and US, including BAFTA Los Angeles and New York, to need proposers and seconders from the existing membership.
The abolition of the proposer requirement has been adopted in a bid to widen the pool of potential members and diminish a 'who you know' culture.
The two moves come after a survey of all Bafta members, which in contrast to major industry surveys of recent years, revealed a surprisingly high level of diversity among constituents.
A total of 46% of Bafta's 7,500 members responded to the voluntary and anonymous January survey, which found that 41% of respondents were female, 13% were from minority ethnic groups, and the median age was 52.
The study, which is one of the largest ever examinations of UK film, TV and games industry professionals, reveals a brighter picture than the most recent high profile survey of US Academy voters, carried out by the LA Times in 2014, which revealed that members were 94% white, 76% male and had an average age of 63.
However, before Bafta's latest diversity drive the Academy introduced its own measures to broaden the diversity of its membership.
Bafta's latest intake of 375 new members during 2016 is 43% female, 18% from minority ethnic groups, and has a median age of 44.
The UK organisation's latest findings did not, however, include a breakdown of diversity within the Bafta executive.
Bafta's deputy chair Anne Morrison told Screen: "Diversity is a very important area for Bafta. We have a lot of new talent initiatives aimed at levelling the playing field. We have been on that journey for several years. This isn't the end of the journey, however. There is further to go."
Pippa Harris, chair of the film committee, commented on the results of the survey: "I think they are a result of Bafta reaching out to people who might not necessarily have thought Bafta was an organisation for them. We have been reaching out to people from under-represented groups."
BFI standards
In order to meet the BFI's Diversity Standards, productions will need to demonstrate that they have worked to increase the representation of under-represented groups in two of the four following areas:
On screen representation, themes and narratives
Project leadership and creative practitioners
Industry access and opportunities
Opportunities for diversity in audience development.
New member requirements
Going forward, the need for Bafta proposers and seconders will be abolished. All applicants must currently work and have at least five years professional experience in a creative, technical or executive role directly related to the production of either:
feature films theatrically distributed in the UK
television programming made and broadcast in the UK
video games distributed in the UK
In addition, all applicants must be deemed to have made a significant contribution to the industry by the relevant Sector Committee. The committees will consider such factors as:
credits on productions which are of a recognisably high standard or which are considered particularly ground-breaking or innovative
a large number of significant credits or a long career in the industry
nominations for major awards
a professional qualification relating to a technical field
membership of a relevant professional guild
This year's Bafta film ceremony will take place for the first time at London's Royal Albert Hall on February 12.