Screen previews the Berlinale's world premieres in this year's Competition, Panorama and Berlinale Special sections.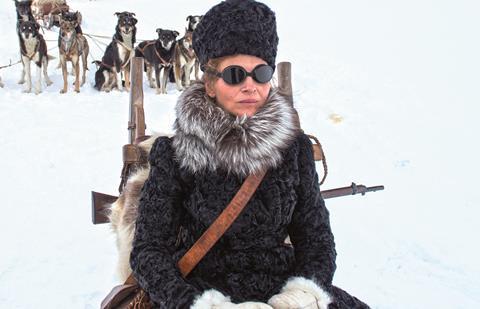 Click the sections below to browse the titles…
Sundance might get the party started for the US film industry, but for the rest of the world it's really Berlin that kicks off a new film year. Looking back, Berlin 2014 had the most impact with its opening night film, The Grand Budapest Hotel, now in contention for a slew of Baftas and Oscars.
I doubt Isabel Coixet's more intimate opener, Nobody Wants The Night, will have quite the same impact (not that it should have to) but it's certainly the kind of international prestige project for which Berlin is known — a Spanish director; French, Irish and Japanese stars; a Greenland-set story; and producers in Spain, Bulgaria and France.
The 2015 Competition selections show plenty to get excited about, led of course by the latest from Terrence Malick, Knight Of Cups. The trailer didn't give much away, but it made me excited to line up in the Palast. I'm equally looking forward to seeing how Andrew Haigh follows up the magnificent Weekend with 45 Years. Plus, Oliver Hirschbiegel will put Diana behind him with a more worthy biopic, 13 Minutes; and local hero Wim Wenders presents what could well be the first intimate family drama shot in 3D, Every Thing Will Be Fine.
Jafar Panahi continues to put his life on the line for his art, driving around Tehran for Taxi. Plus, what will be the result when Werner Herzog meets Nicole Kidman for Queen Of The Desert? And what will be this year's unanticipated hit, à la Gloria? We'll know by the time the Golden Bear is handed out.