The series includes I Am Sion Sono!!.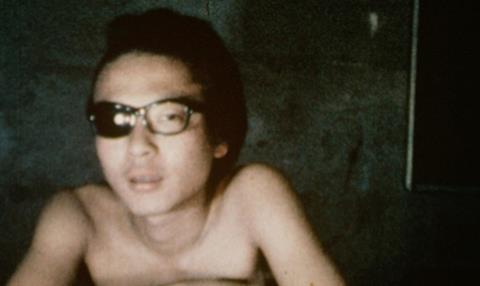 The Forum strand of the Berlinale (Feb 11-21) has completed its programme with a series of Special Screenings.
Artist Ulrike Ottinger's 12-hour film Chamisso's Shadow (Chamissos Schatten) opens this year's Forum with a mammoth screening at the Haus der Berliner Festspiele on Feb 12. At the end of the festival, it will be repeated in three separate parts at CineStar at Potsdamer Platz.
Under the title "Hachimiri Madness – Japanese Indies from the Punk Years", the Forum is showing a series of newly digitised and subtitled Japanese 8-mm films from 1977 to 1990.
Many of the highest profile directors Japan has to offer today made their debut features in this format but very few of them have ever been shown internationally. The series was jointly curated by Keiko Araki (PIA Tokyo), Jacob Wong (Hong Kong Film Festival) and Christoph Terhechte (Berlinale Forum).
The series includes Sion Sono's I am Sion Sono!!, in which the then 22-year-old introduced himself to audiences as a punk poet, and Shinya Tsukamoto's cyberpunk drama The Adventure of Denchu-Kozo, as well as the largely unknown early works of directors such as Sogo Ishii (today Gakuryu Ishii), Masashi Yamamoto, Nobuhiro Suwa and Shinobu Yaguchi.
In Yamamoto's feature debut Saint Terrorism, a girl in a pink and yellow outfit shoots innocent people seemingly at random with a gun concealed in her white handbag, with the bodies being carried off by the uniform-wearing members of a cult.
Yaguchi's melancholic The Rain Women has two women ride their bikes through a convenience store, wear out countless umbrellas whilst wandering through the wet landscape and warble "Singing in the Rain" dressed as a J-Pop duo.
In their film essay Verfluchte Liebe deutscher Film (Doomed Love - A Journey through German Genre Films), Dominik Graf and Johannes F. Sievert address the question of why genre cinema has such a difficult time in Germany. Drawing on interviews and film excerpts, their recollections also extend to the Munich scene of the 60s and 70s, when Klaus Lemke or Roland Klick acted in films that showed a very different Germany.
Rudolf Thome has shot 28 features over the more than four decades since 1968. His work on the script for film number 29 and his attempts to get financing off the ground form the main threads of Serpil Turhan's portrait film Rudolf Thome – Überall Blumen (Rudolf Thome – Flowers Everywhere), which consists of conversations and observations at Thome's home, a former farmyard in Brandenburg.
Forum Special Screenings
Chamissos Schatten (Chamisso's Shadow) by Ulrike Ottinger, Germany - WP
Rudolf Thome – Überall Blumen (Rudolf Thome – Flowers Everywhere) bySerpil Turhan, Germany - WP
Verfluchte Liebe deutscher Film (Doomed Love – A Journey through German Genre Films) by Dominik Graf, Johannes F. Sievert, Germany - WP
Hachimiri Madness: Japanese Indies from the Punk Years
A Man's Flower Road by Sion Sono, Japan 1986
The Adventure of Denchu-Kozo by Shinya Tsukamoto, Japan 1988
Hanasareru Gang by Nobuhiro Suwa, Japan 1984
Happiness Avenue by Katsuyuki Hirano, Japan 1986
High-School-Terror by Macoto Tezka, Japan 1979
I Am Sion Sono!! by Sion Sono, Japan 1984
The Isolation of 1/880000 by Sogo Ishii, Japan 1977
The Rain Women by Shinobu Yaguchi, Japan 1990
Saint Terrorism by Masashi Yamamoto, Japan 1980
Tokyo Cabbageman K by Akira Ogata, Japan 1980
UNK by Macoto Tezka, Japan 1979