WW2 drama with Emma Thompson and Brendan Gleeson scores low with the Screen jury.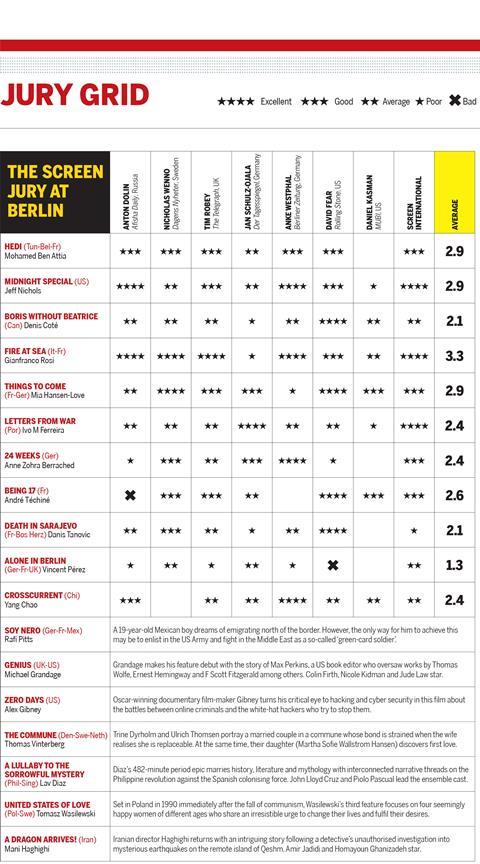 Vincent Perez's Second World War drama Alone In Berlin, starring Emma Thompson and Brendan Gleeson, clocked up a new low for the 2016 Screen Berlin Jury Grid.
The film amassed a meagre 1.3 rating from seven reviews, with one yet to be submitted.
Still reigning top is Gianfranco Rosi's migrant crisis documentary Fire At Sea, which is the only film to have scored over 3 points.
New additions to the grid are Yang Chao's Crosscurrent, which has a 2.4 rating, including one four-star award from critic Anke Westphal, and Danis Tanovic's Death In Sarajevo, which has a 2.1 rating. Both titles have one score yet to be submitted.
Second place remains a three-way tie between Jeff Nichols' Midnight Special, Mohamed Ben Attia's Hedi and Mia Hansen-Love's Things To Come.
Screening at Berlin today (Feb 16) are Rafi Pitts' Soy Nero and Michael Grandage's Genius.