EXCLUSIVE: Euro sales outfit inks additional deals after Amazon Studios took US rights.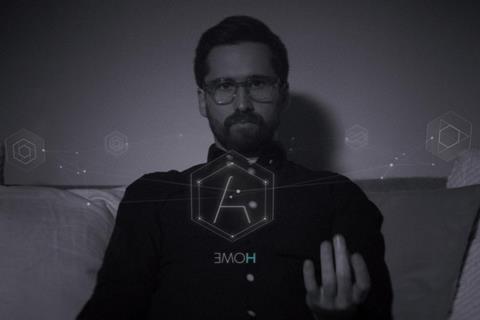 Philippe Bober's Coproduction Office has announced a raft of sales on Benjamin Dickinson's SXSW award winner Creative Control.
Ahead of its market premiere this week at the EFM, Coproduction Office has confirmed sales in Canada (Mongrel), Benelux (De Filmfreak), Poland (Against Gravity) and Turkey (Kurmaca Film).
Amazon Studios acquired the US rights and Magnolia Pictures will distribute the film in theatres before it plays on Amazon. Theatrical release date is set for March 11 to be followed by DVD and VOD windows.
Coproduction Office's slate for Berlin also includes intriguing new projects by Swedish auteurs Ruben Östlund (Force Majeure), Roy Andersson (A Pigeon Sat On A Branch) and Thomas Clay (The Great Ecstasy Of Robert Carmichael), all in pre-production.
Creative Control is set in New York, five minutes in the future. David (writer/director Benjamin Dickinson) is an overworked, tech-addled advertising executive developing a high-profile marketing campaign for a new generation of Augmented Reality glasses.
Feeling stuck in his relationship with yoga teacher Juliette (Zora Zehetner), he envies the charmed life of his best friend, fashion photographer Wim (Dan Gill) and his sexy girlfriend Sophie (Alexia Rasmussen) - so he uses the glasses to develop a life-like avatar of her.
Unwittingly, fantasy and reality begin to blur. As passions escalate and things get increasingly out of hand, David is forced to deal with the impending collision between his public, private and imaginary lives.