The increasing popularity of VOD models is causing a shift in the release paradigm, and the culprits are not only Netflix and Amazon Studios.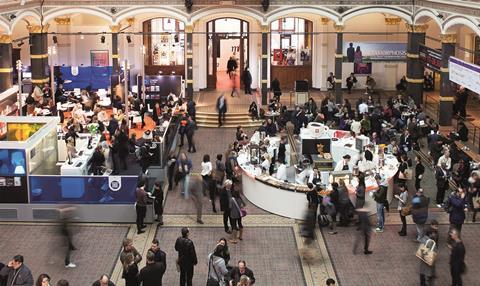 Multi-platform distribution is wreaking havoc on international buyers who have seen the value of their rights dwindle as US independent distributors turn their backs on wide theatrical releases in favour of VOD and streaming models.
The concern is one thread in a tapestry of gripes voiced by an international industry battling with change.
Pockets of monetary and economic woe in Asia and Latin America, plus consolidation in the sales agency business as companies struggle to find scarce commercial product continue to create challenges.
The changing release paradigm is causing plenty of headaches and the culprits are not just deep-pocketed Netflix and Amazon Studios.
Thomas Augsberger of Eden Rock Media, who buys for Telemunchen / Concorde, said that films that go out on VOD in the US can affect the value chain for international buyers.
"We can't secure theatrical exhibition as well as we would otherwise; sometimes not at all."
Diminishing perceptions
Low-performing releases are not helping, like the Charlize Theron crime drama Dark Places, which grossed $208,000 a year ago via A24 before moving on to the platform of broadcast partner DIRECTV.
The satellite giant is getting first dibs on Venice 2015 premiere Equals, which has not pleased the film's international buyers because it diminishes the perception of the film's theatrical presence and impacts on revenues.
Similarly, buyers will be anxious to learn the scale of the US theatrical commitment on Jackie Chan action comedy Skiptrace.
Saban Films just acquired the film and has committed to a theatrical release, although it does not boast a track record of wide theatrical campaigns.
"It's a nightmare," said one buyer who asked not to be identified. "We're bound by hold-back clauses and the US can compress their windows… so you get a theatrical international release going out when the movie might already be on Netflix in the US."
Some buyers are exploring bifurcated deals, whereby different payment structures kick in depending on the scale of the theatrical release or otherwise in the US.
The growing spectre of piracy, fuelled by early online releases, further complicates the lives of international buyers and sellers, as does the growing appetite from studios for high-end indie fare.
Sales arm closures
The new market reality is having a knock on effect. The closure of eOne Features' London-based sales division heralds more drastic news to come: there are now five fewer sales operations in London than there were two years ago.
uMedia has also discontinued its sales arm and others have scaled back.
Sales companies are increasingly looking to insulate their businesses by adding or growing production, finance and distribution elements. Some companies are looking to team up in order to spread the load. Spanish outfit 6 Sales announced that it would pool its slate with Simon Crowe's SC Films for the EFM. Italy and Spain have seen significant consolidation in recent years. In France, a new wave of entrepreneurial, scaled back sellers are emerging.
In an unusual move, The Weinstein Company's international sales team surprised some buyers this week by letting them know on the eve of the market that they wouldn't be attending the EFM. While market no-shows can be cyclical, especially for US sellers at Berlin, the move also reflects the sparsity of must have content in the market and the appetite for cost-saving even among the the most established brands.
"We expect there to be more downscaling in the future," said Mark Gooder of Cornerstone Films.
"Overhead is important. If you're building on volume and have an overhead to meet then that is something companies will be looking at."
Need to be smarter
"There's still a vibrant market out there but we have to be smarter," said Mister Smith CEO David Garrett. "There is a new realism when you go into a market. There are fewer projects that make you sit up.
"We need to recalibrate the business. It's about lowering expectations about what revenues can be got out of markets. Ancillary revenues are in decline. You need to be much more focused on the type of projects you bring to market and those have to be at lower budgets than they used to be."
"At Cannes last year there were 350 registered sales companies globally," said HanWay Films managing director Thorsten Schumacher. "There are more companies, more films and plenty of financiers but fewer distributors, fewer TV slots and fragmented audiences."
Some consolidation may turn out to be a blessing for the business at large.
"It's very difficult but there's hope too," said Alison Thompson of Cornerstone. "One of the things we have to believe in is that this shake-out will result in fewer, better movies, which is healthier for our industry.
"Everyone is rebuilding a new version of the indie sector. We haven't lost audiences."
Healthy competition
Netflix and Amazon are part of the rebuild in that their disruptive models are forcing everybody to review the way they do business. Their reach is increasingly attractive. But theatrical reamins king for the right project.
"Amazon and Netflix are continuing to provide healthy competition in the marketplace and it does seem we're able to rub alongside them," said Thompson.
"The message out of Sundance was that those platforms still have to step up to that theatrical positioning on bigger films. That's still the ultimate prize.
"The traditional model is not willing to give up the fight yet. We've spoken to US buyers who have told us the day-and-date model is not working as well as they had expected and that the honeymoon period is now over on day-and-date."
The fight is indeed on.