EXCLUSIVE: Hemlock Grove actress joins supernatural thriller The Sonata.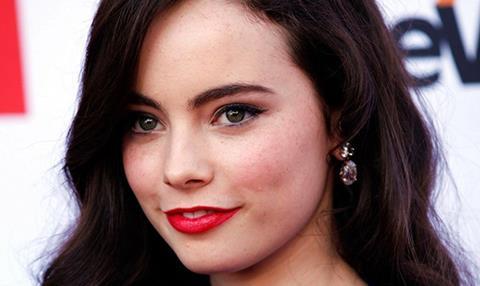 European producers collective The Project, which launched at Berlin last year, has added UK production partners and cast to its first production.
Hemlock Grove actress Freya Tingley (Jersey Boys) is attached to star in Andrew Desmond's supernatural thriller The Sonata, a UK-France-Latvia-Russia co-production, which is due to shoot in Latvia and London at the end of 2016.
Featuristic alliance
Meanwhile, the collective, which comprises A-One Films' Daniel Goroshko, CTB's Sergey Selyanov, former K5 executive Rodolphe Sanzé and producer Laurent Fumeron, has struck an alliance with UK outfit Featuristic Films' (Hi-Lo Joe) Julien Loeffler and Fabrice Smadja to collaborate on The Project's slate of English-language projects.
On the slate is Target writer-director Alexandr Zeldovich's next project Sweet Life; Full Moon Day written by Linda Lo; Adam's Perfection written by Alexander Talal; and Knuckledust by James Kermack.
Featuristic develops and produces but also works closely with post-production companies including Halo Post, AOC and Technicolor.
The Project and Featuristic told Screen: "We are thrilled The Project and Featuristic Films consider our entities as long term partners, sharing and supporting a common European slate together.
"The complementarity expertise and vision between our teams is the added value that allows us to select innovative and competitive films in tune with our international market dynamic."