EXCLUSIVE: London-based production outfit introduces 10 films to the market, including Mariam Khatchvani's Dede.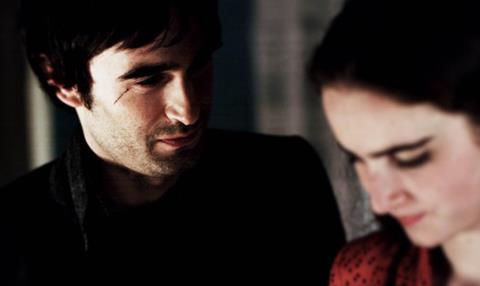 London-based production house Film and Music Entertainment (F&ME) has unveiled a 10-strong slate of films that it is introducing to buyers at the EFM.
Dede [pictured], the debut feature of Mariam Khatchvani, stars George Babluani and Natia Vibliani in the story of a woman who marries a man in defiance of her family's wishes.
The Georgia-UK-Croatia-Dutch co-pro wrapped at the end of last month. Developed at the Sundance Lab, the project featured in Les Arcs' works-in-progress strand and has support from the Doha Film Institute and the Georgian National Film Centre.
Another title the company has in Berlin is I Want To Be Like You. Written and directed by Konstantin Bojanov (Ave), the road movie follows a young artist's journey to meet his hero. The cast includes 2015 Screen Star of Tomorrow Barry Keoghan ('71), Kim Bodnia (Pusher) and Thure Lindhardt (Into The Wild). The film is currently in post-production and rights are being handled by Latido Film Sales.
A further film F&ME has in post is The Liberation Of Skopje (Osloboduvanje Na Skopje), co-directors Rade Serbedzija and Danilo Serbedzija's World War 2 drama set in the Bulgarian city of Skopje.
The company also has Rajko Grlic's The Constitution currently in production. Zagreb's Inter Film produce with Rudolph Biermann of Prague's In-Film and Sever + Sever of Slovenia.
F&ME has three further projects for distribution: A Stinking Fairy Tale by Miroslav Momcilovic, which was the biggest native Serbian release in 2015; Antonio Nuic's comedy drama Life Is A Trumpet; and Ben Hopkins' Lost In Karastan starring Matthew Macfadyen, Myanna Buring and Noah Taylor.
Other films the company currently has in development are Rudolph Herzog's How To Sell A War, Ivan Ostrochovsky's The Disciple, Konstantin Bojanov's My Eyes Are Yours, and an as-yet-untitled new project from Volker Schloendorff (The Tin Drum).
The 10 EFM titles:
DeDe, dir. Mariam Khatchvani
I Want To Be Like You, dir. Konstantin Bojanov
The Liberation Of Skopje, dirs. Rade Serbedzija and Danilo Serbedzija
The Constitution, dir. Rajko Grlic
A Stinking Fairy Tale, dir. Miroslav Momcilovic
Life Is A Trumpet, dir. Antonio Nuic
Lost In Karastan, dir. and Ben Hopkins
How To Sell A War, dir. Rudolph Herzog
The Disciple, dir. Ivan Ostrochovsky
My Eyes Are Yours, dir. Konstantin Bojanov