EXCLUSIVE: Ensor will see the Oscar-nominated director return to Europe, while his Sundance film Belgica has had its poster banned.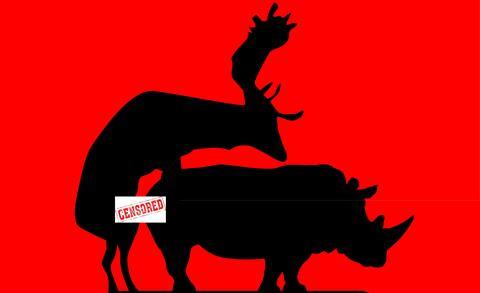 Belgica director Felix van Groeningen is working on a new feature that centres on the chaotic collaboration between a theatre company and a circus troupe.
The film, based on a play by the filmmaker's regular co-writer Arne Sierens, is titled Ensor and is billed as a Fellini-esque drama.
The Belgian filmmaker will again work with producer Dirk Impens, who worked with Van Groeningen on Sundance title Belgica and Oscar-nominated The Broken Circle Breakdown.
It will also see him return to Europe after his first US project, Beautiful Boy, which he is making for New Regency and Plan B.
Censored
Belgica, about two brothers who start a bar and get swept up in its success in the midst of Belgium's nightlife scene, is being sold at EFM by The Match Factory.
A row has broken out over the original poster for Belgica. In advance of the film's French and Benelux release next month, the media buyers for the Paris Metro have refused to carry the image, which shows a stag copulating with a rhinoceros.
"They said it was provocative and offending and not in order with their moral standards. Don't ask me what those standards are," the film's producer Dirk Impens commented of the decision.
There was a similar situation with the media buyers for the main railways stations in Belgium.
"It was kind of a surprise when they refused it as well with exactly the same arguments," Impens said. "As someone in the Belgian press commented after the refusal from the Belgian railways, this is exactly what children see every day and look out of the window - see what life is like in nature."