EXCLUSIVE: New international competition will feature around ten titles, including Sparrows and A War.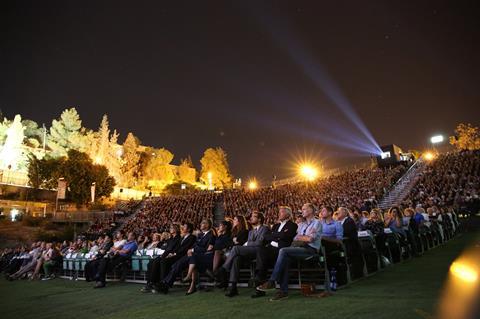 The 33rd Jerusalem Film Festival (July 7-17) is to include a new international competition strand with a cash prize attached.
The festival will also add another marquee outdoor screening venue to its official locations, increasing its reach in the historical city.
A juried prize of $20,000, underwritten by the New Jersey-based Wilf Family Foundation, has already been confirmed for the new section, and Jerusalem hopes to use the competition and the cash prize attached to help raise visibility for international titles it feels have potential for distribution, but have yet to secure a release in Israel.
Jerusalem also confirmed that it has already locked in the first two titles for the new competition, Icelandic director Rúnar Rúnarsson's San Sebastian winner Sparrows, and Danish Oscar contender A War by Tobias Lindholm.
Overall, the new competitive section will showcase around 10 carefully chosen feature films and devote itself to presenting their Israeli premieres.
JFF artistic director Elad Samorzik noted that the new competition intends to screen films from all different countries and of all different cinematic persuasions, and that quality and artistic distinction would be the main criteria for selection.
Samorzik also specified that, starting at the Berlin Film Festival, he would be on the lookout for films with a proven track record on the international festival circuit and with audiences.
Noa Regev, director of both the Jerusalem Cinematheque and the Jerusalem Film Festival, stated: "International attendance is up in the last few years, and alongside that we're seeking out new opportunities to add to the already significant body of prize categories.
"We're really excited about what this means for the overall diversity and strength of the official selection and the compelling sidebar offerings we are currently expanding."
With the addition of the new prize, the 2016 edition of Jerusalem Film Festival is set to hand out a total of $200,000 in awards across its various sections and competitions.