EXCLUSIVE: LA outfit inks deals for Sterlin Harjo's thriller and is talking up Idan Haguel's Inertia.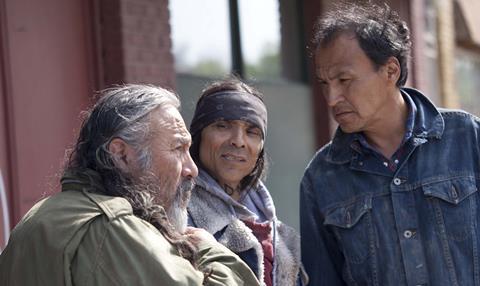 Timothy O'Brien's Los Angeles-based sales company Oration Films has cut first deals on Sterlin Harjo's thriller Mekko [pictured] and is talking up Idan Haguel's Israeli film Inertia that screens in Forum on Monday.
Vendetta Films has licensed all Australasian rights to Mekko, which received its international premiere in Toronto.
Chad Burris of Indion Entertainment produced Mekko with Jasper Zweibel of Jasper Z Presents. The film follows a released convict who falls in with a troubled community.
Oration handles worldwide sales on Inertia in association with Claudia Landsberger of Baseworx For Film.
The story tells of a woman going through an existential crisis when her husband disappears without any explanation.
The Oration slate includes New Zealand director Rebecca Tansley's documentary Crossing Rachmaninoff, which had its international premiere at FIPA in January.