EXCLUSIVE: Jeremy Thomas teams for fourth time with cult Japanese director on manga adaptation.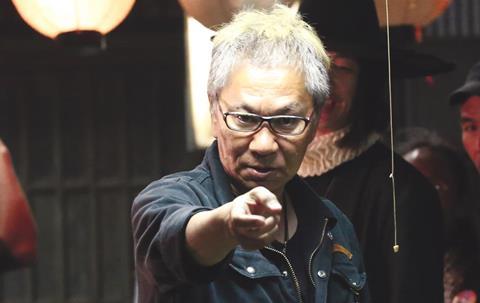 Jeremy Thomas' Recorded Picture Company is re-teaming with 13 Assassins director Takashi Miike on action-drama Blade Of The Immortal.
Miike, who is in post on sci-fi horror Terraformars, is currently shooting Blade Of The Immortal, which will follow Manji, a ronin cursed with immortality. He also acts as bodyguard to a young woman who swears vengeance against a group of sword fighters who murdered her parents. Cast includes Takuya Kimura (2046).
Japanese oufit Oriental Light and Magic produces the feature, which Warner Bros Japan will release locally. HanWay Films will handle international sales.
The live action film is adapted from the hit manga series of the same name by Hiroaki Samura and marks the fourth collaboration between iconic UK production outfit RPC and Miike, also known for directing Yakuza Apocalypse and Audition.
RPC's High-Rise will be released by Studiocanal in the UK next month.
HanWay Films has enjoyed a bumper year following critical acclaim for Carol, Anomalisa and Brooklyn, the last of which also broke out at the US and UK box offices ahead of its international rollout.
Screen spoke to the team behind HanWay's annus mirabilis ahead of the EFM.