EXCLUSIVE: Sales outfit will present footage of the Vang Brothers' film at the EFM.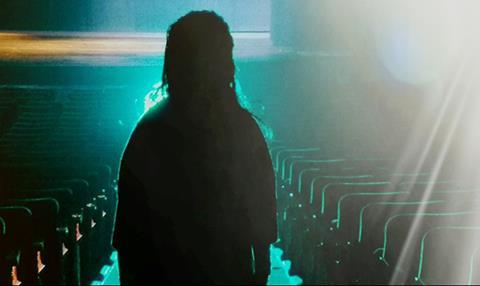 Voltage Pictures is at the EFM talking up Bedeviled, a new supernatural thriller from The Vang Brothers.
President of international sales John Fremes and his team will present footage to Berlin buyers of the story about a seemingly harmless Siri-like app that manipulates the deepest fears of users to literally scare them to death.
Saxon Sharbino of the Poltergeist remake stars alongside Brandon Soo Hoo, Mitchell Edwards, Jordan Essoe, Carson Boatman, Victory Van Tuyl, and Alexis G. Zall.
Kirk Roos, Cheng Yang and Leng Yang produce the film and Stephen Stanley, Brad Brizendine and Scott P. Barlow are the executive producers.
"After seeing limited footage we jumped on the opportunity to introduce the Vang Bros' work to the international film community," said Voltage president and COO Jonathan Deckter.
"Bedeviled is in the vein of the Ring and Keep Watching, which we just sold to Screen Gems. We expect this to resonate with all the smart genre buyers the world over."