Public consultation open for industry and audiences; nine roadshow events planned.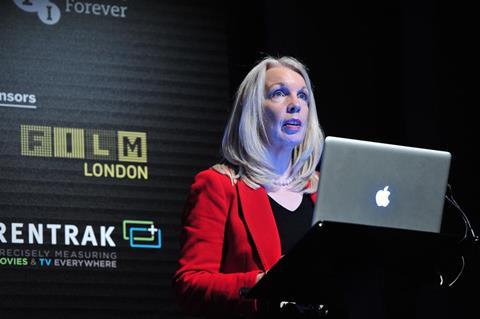 The BFI has launched a public consultation to help shape its next five-year strategy for supporting and promoting film and TV in the UK.
The new five-year plan will be unveiled in November to launch in April 2017.
The BFI said it is "keen to hear views from as many people as possible about how to continue supporting success in UK film, TV and moving image."
The UK's lead body for film will consult both industry professionals and audiences.
Amanda Nevill, BFI CEO, said: "Film, television and all moving image is thriving in the UK. In the light of the recent EU Referendum result, there couldn't be a better moment for the BFI to be on the road, listening and learning to what our industry wants for the future. This will put the BFI in the strongest possible position to represent both our industry and audiences in all future negotiations."
The BFI is planning a series of nine roadshow events to discuss the consultation:
June 27 Belfast
June 28 Manchester
June 29 Leeds
June 30 Newcastle
July 5 London
July 7 Birmingham
July 11 Bristol
July 12 Cardiff
Topics to be discussed at the roadshows including the 'three ticks' diversity standards for BFI Lottery funding; education and skills initiatives; the BFI's role in TV, gaming and interactive media; screen industries in the nations and regions; and supporting the UK's film heritage. Audiences will be encouraged to share their views on the challenges facing the film, TV and moving image industries in the current landscape.
The online consultation is open now until Sept 8 at this site. Click here to book a place at a roadshow event.