The sci-fi classic gets a re-cut trailer ahead of a re-release in the UK.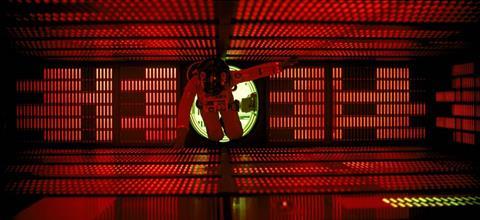 Stanley Kubrick's 2001: A Space Odyssey is returning to UK cinemas from Nov 28 as part of the BFI's Sci-Fi: Days of Fear and Wonder - a major celebration of the genre that runs from this month to December.
The season includes more than 1,000 screenings of classic film and TV programmes at over 200 locations across the UK, from outdoor events at iconic British sites to screenings in multiplexes, local cinemas and community venues.