Dir/scr: Jeremy Saulnier. US. 2013. 92mins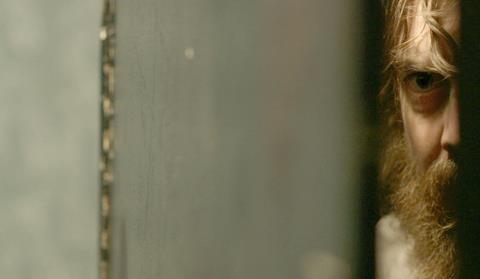 If the Directors Fortnight is intent on championing superior genre fare then they have found an ideal candidate in Blue Ruin. A vagrant's quest for blood-spattered revenge sounds like the stuff of disreputable grindhouse cinema (Hobo With A Shotgun anyone?). Jeremy Saulnier takes some familiar ingredients and elevates them into something more accomplished and appealing.
Blue Ruin is distinguished by the way it allies solid storytelling to fine craftsmanship.
There are still enough brutal deaths and gallows humour to satisfy most fans but the more measured approach and lean, well-crafted execution should allow it to reach the kind of wider audience who once embraced Blood Simple and early Coen brothers titles.
The second feature from cinematographer/director Saulnier after Murder Party confirms him as one of the more intriguing figures currently making their mark on American independent features.
The casting of Macon Blair is one of the first signs that this is not your typical vigilante bloodbath. He cuts an unprepossessing figure with the look of a young Bud Cort. His Dwight is clearly meek and mild until driven to extreme measures by the circumstances in which he finds himself. He bumbles and stumbles his way to salvation without a steady trigger finger or a cold heart.
Living at the beach, scavenging bins for sustenance, he has clearly dropped off the radar of conventional society. Informed that the man who murdered his parents is being released from jail, he cleans himself up and sets out to kill him.
The film then develops into a reckoning with the past as Dwight's actions have consequences for himself and his surviving family. The film could even been seen as a commentary on a gun crazy culture in which no house seems complete without a small arsenal of lethal weapons and nobody wants to be the first one to blink.
Dwight retains our sympathy throughout, made even more endearing by his strikingly obvious fallibility. A scene in which he tries and fails to heroically remove an arrowhead from his leg before heading to accident and emergency is further evidence that this is no Rambo. His stubborn attempts to do the right thing and find a way to end this history of violence lend him the air of a flinty James Stewart cowboy from an Anthony Mann western.
Blue Ruin is distinguished by the way it allies solid storytelling to fine craftsmanship. We are fed just enough about what happened to Dwight's parents to put us on his side even if what happens lacks the mystery or originality that would have made the film even more of a commercial proposition.
The widescreen cinematography is attractive, the musical score by Brooke and Will Blair helps to sustain the tension of key scenes and the soundtrack is effectively deployed to capture Dwight's initial sense of alienation from the world around him and the sense of that world beginning to crowd in on him.
Production company; Film Science
International sales; Memento Fims International, sales@memento-films.com
Producers; Anish Savjani, Richard Peete, Vincent Savino
Cinematography; Jeremy Saulnier
Editor; Julia Bloch
Production designer; Kaet McAnneny
Music; Brooke Blair, Will Blair
Main cast; Macon Blair, Devin Ratray, Amy Hargreaves, Kevin Kolack, Eve Plumb