Dir: Malgorzata Szumowska. Poland. 2015. 90mins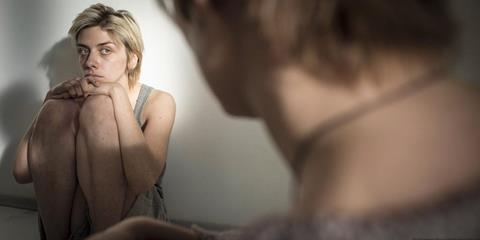 A quirky, intriguing drama with supernatural overtones sees Polish director Malgorzata Szumowskashift into an unexpected, and refreshing, darkly comic mode as she explores, in the interlinked stories of three characters, the intimate though often unbalanced rapport between mind and body, the supposedly eternal soul and the supposedly temporary here and now.
Body is fresh and original enough to attract some arthouse interest in selected territories.
It plays a bit like a Krzysztof Kieslowski film with a sense of humour; all that's missing is that great Polish director's way with a script. Better at beginnings and middles than endings, Szumowska sets up a premise of rich, novelistic potential, but wraps it like a clichéd short story. There is, however, plenty to enjoy along the way – not least the performance of three fine actors inhabiting three memorable characters _ especially veteran Janusz Gajos's bitter police chief and Maja Ostaszewska's New Age therapist. Though it lacks the Binoche-bait of her 2011 film Elles, Body is fresh and original enough to attract some arthouse interest in selected territories.
The wonderful opening scene establishes both Body's darkly deadpan sense of humour and its major theme. The corpulent, bad-tempered, never-named criminal prosecutor played by Gajos is called to a riverside location where a man has apparently hung himself. After his body is cut down, the man gets up and staggers off. The prosecutor returns home to his moody, severely anorexic teenage daughter Olga; it becomes clear, even before she reveals it in therapy, that she hates her gruff, unsympathetic, hard-drinking father and misses the mother who died five years before – a mother whose room in the down-at-heel apartment is a no-go area.
After she makes a cry-for-help suicide attempt, the prosecutor drags Olga to a clinic for eating disorders and tells them to keep her. Here she joins a group of anorexic teenage girls that are in the care of therapist Anna (Ostaszewska), a self-satisfied spinster with tragically dated dress sense who shares her food, and her bed, with her dog, and is gradually revealed to be a medium as well as a conventional therapist, relaying messages from loved ones via automatic writing.
Hardened by the shocking murders he deals with – one of which involves a mother and a dismembered baby – the prosecutor has no time for such nonsense, but when strange things start happening with doors, taps and hi-fi in his apartment, he decides to give Anna's hocus pocus a try – though not before he's had her kicked out of her job for mixing spiritualism with psychotherapy.
Shot in scrappy, grey urban locations that only in one brief scene nod at Poland's post-1989 boom, this is a film suspended in a kind of historical limbo – like the limbo of the all-white room in the anorexia clinic where the wraiths that Anna treats seek some kind of purity through starvation. Balanced neatly between ghost story and family drama, scepticism and belief, Body is an intriguing study of imperfect bodies in an imperfect world, and the tricks the mind plays to make things better.
Production companies Nowhere, D35 S.A., Kino Swiat, Mazowiecki Fundusz Filmowy
International sales: Memento Films International, sales@memento-films.com
Producers: Jacek Drosio, Malgorzata Szumowska, Michal Englert
Executive producer: Lambros Ziotas
Screenplay: Malgorzata Szumowska, Michal Englert
Cinematography: Michal Englert
Editor: Jacek Drosio
Production designer: Elwira Pluta
Main cast: Janusz Gajos, Maja Ostaszewska, Justyna Suwala, Ewa Dalkowska, Adam Woronwickz