Warner Bros.' Harry Potter And The Deathly Hallows dominated the UK box office in its second week, taking $12.9m (£8.3m) from 581 screens at a $22,459 (£14,363) average and $51.7m (£33.3m) running total.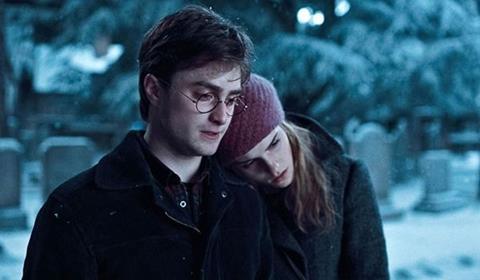 The second-week haul is the third-biggest holdover performance on record in UK, behind two previous Harry Potter films: The Goblet Of Fire ($14.4m - £9.3m, 2005) and The Sorcerer's Stone ($13m - £8.4m, 2001).
Fox's action-adventure Unstoppable debuted in second place, grossing $2.6m (£1.7m) (a fraction less than Tony Scott's most recent directorial outing on The Taking Of Pelham 1 2 3) from 419 screens.
Entertainment's third-placed opener London Boulevard was the third-highest of five new top ten entries, but the crime-romance only managed a disappointing $896,239 (£577,224) from 345 screens.
Universal's fifth-placed The American could only muster $639,245 (£411,707). George Clooney's presence no-doubt aided the art-house-thriller's box office cause and the opening is a $232,943 (£150,000) improvement on Anton Corbijn's 2007 festival and awards hit Control, but the opening was still Clooney's lowest in UK since 2005 drama Good Night, and Good Luck, which grossed only $7,767 (£5,000) less from 150 fewer screens.
Solaris is still the box office nadir for the generally bankable Clooney. Soderbergh's 2002 sci-fi drama opened on $487,522 (£313,804) from 153 screens.
Despicable Me continued to do relatively decent business in its seventh week at the UK box office, grossing $375,829 (£241,944) from 487 screens – the week's second highest. Universal's comedy is the third-highest grossing animation released in 2010, behind Toy Story and Shrek Forever After and is currently the oldest title in the UK top ten.
Momentum's The Girl Who Kicked The Hornet's Nest opened in seventh on $340,577 (£219,259). Despite opening on $287,317 (£185,000) less than previous editions The Girl With The Dragon Tattoo and $248,510 (£160,000) less than The Girl Who Played With Fire, the third in the Swedish-language Millenium trilogy couldn't have found a more challenging release weekend which makes its top ten entry all the more admirable. The thriller scored a $3,153 (£2,030) screen average from 108 screens.
The week's only other top 30 new entries were Sony's action-comedy Machete grossed, which grossed $140,482 (£90,423), and Reliance's dramedy Break Ke Baad, which took $133,157 (£85,708). The Hindi-language coming-of-age story is directed Danish Aslam and stars Deepika Padukone and Imran Khan.
This week sees another busy release slate with saturation releases for Paramount's animation-comedy Megamind, Warner Bros.' Julian Schnabel-directed Miral, Entertainment's The Warrior's Way and Disney's Secretariat. Vertigo's touted Monsters and Icon's internet buzz title Rare Exports get wide releases, while festival hit Of Gods And Men gets a limited run from Artificial Eye.