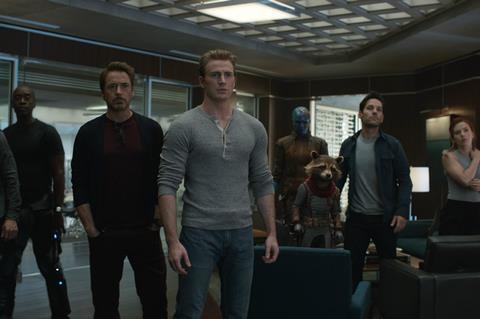 Through sheer perseverance, Disney has mustered its considerable marketing and distribution might to force Avengers: Endgame into the record books as it overtook Avatar's global box office mark in nominal terms on Sunday (21), although the latter retains the superior performer by some margin when adjusted for inflation.
In the weekend when The Lion King rewrote several North American opening weekend records and roared past $500m worldwide after 10 days, studio executives claimed more bragging rights when they announced Endgame toppled Avatar in its 13th weekend of release on Sunday to reach $2.7902bn worldwide.
This follows the recent re-release in North America engineered to propel Endgame past Avatar's nine-year global mark of $2.7897bn.
However when Avatar's final tally is adjusted for inflation it leaves Endgame in the dust and climbs to $3.2bn. Titanic's $2.1875bn in 1997 could go even higher and adjusts to $3.2bn-$3.4bn, while 1977's Star Wars on $775.4m adjusts to $2.9bn-$3bn. 1939 release Gone With The Wind remains the highest release in history when $402.4m worldwide is adjusted to $3.4bn-$3.8bn in real terms.
Unadjusted for inflation, Endgame ranks as the highest international release on $1.9358bn, and the second highest North American release on $853.4m behind Star Wars: The Force Awakens on $936.7m.
Disney owns James Cameron's Avatar sci-fi brand through its acquisition of the entertainment assets of 21st Century Fox.