ScreenDaily rounds up the local and independent releases in key markets.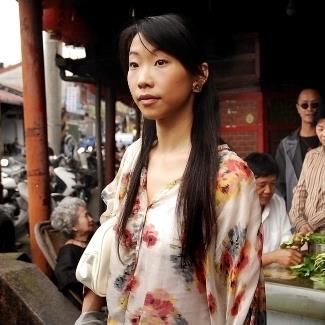 France:
Soeur Sourire, the story of singing nun Jeannine Deckers who crooned her way to fame with the hit single Dominique in 1963, opened on Wednesday (April 28). Cecile de France plays the eponymous character in a film that has been selling well for Roissy Films. It was in fifth position on its opening day with 11,080 admissions for distributor Ocean Films.
Pathe Distribution's Incognito, starring local favourite Frank Dubosc, sold 71,203 tickets in its first day to earn it second place behind Wolverine. The comedy, from director Eric Lavaine, about a man who becomes a superstar by pilfering the songs of a friend he thinks has disappeared.
UK:
US/UK co-production Is Anybody There? opens wide through Optimum Releasing, up against saturated releases for Hannah Montana: The Movie, Ghost Of Girlfriends Past and X-men Origins: Wolverine. Is Anybody There?
Kaleidescope are opening gangster documentary The End on a limited release. The film produced and directed by sisters Nicola and Teena Collins, daughters of East End criminal Les Falco, and features interviews with Falco and his 'associates.'
Germany:
Ben Verbong's tragicomedy Ob Ihr Wollt Oder Nicht!, starring Senta Berger, Christiane Paul, Mark Waschke and Jan Decleir, was released nationwide by 3L Filmverleih on over 50 screens. The co-production between Elsani Film, 3L Filmproduktion, CTM Films/Borderline Pictures and MMC Independent was booked into multiplexes as well as such arthouse cinemas as Berlin's Filmkunst 66 and Freiburg's Friedrichsbau-Apollo cinema.
Zorro Film release Marie Noelle and Peter Sehr's Spanish Civil War drama The Anarchist's Wife is on over 30 prints in big city and university town locations. The winner of the Bernhard Wicki Film Prize at last year's Munich Film Festival had its international premiere in Sundance in January.
Ghosted, Monika Treut's extraordinary love story between two worlds and culture, launches through Salzgeber Medien on 10 prints in key cities such as Berlin, Hamburg, Cologne, Frankfurt and Munich. The film is also booked for cinemas further cities in the coming weeks.
Spain:
Rising Spanish talent Juan Martinez Moreno's hard hitting criminal drama A Good Man (Un Buen Hombre) is being released nationwide by Alta Films. Set in Spain, the film tells the story of Vicente (Tristan Ulloa), a law school professor who witnesses his colleague, friend and mentor, Fernando (Emilio Gutierrez Caba) murder his own wife. Moreno's previous film Two Tough Guys won local awards and was sold to more than 20 territories worldwide.
Wide Pictures release Michael Moore's documentary Sicko in a select few Spanish cinemas this weekend. The film, which uncovers some disturbing stories about the American health care system, has already made $36m worldwide since its first release back in 2007.
Avalon will be showing David Planell's La Verguenza on 47 screens in Spain following its best film and best screenplay awards at last week's Malaga film festival. The film is about a young couple who adopt a troubled Peruvian boy.