Harry Potter And The Deathly Hallows made it three consecutive weeks at the head of the UK box office last weekend, leading the pack after taking $5.8m (£3.7m) for a week high screen average of $10,367 (£6,561) from 570 screens.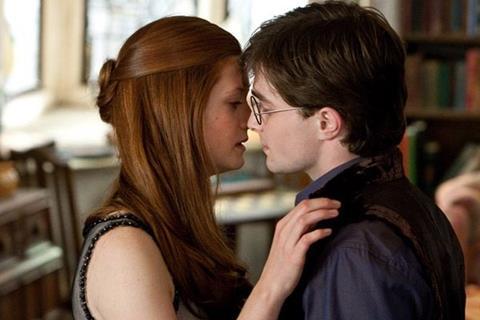 Warner Bros' fantasy-adventure posted only a 55% reduction in its week-on-week take, and is $1.3m (£800,000) ahead of Harry Potter And The Half Blood Prince's July 2009 week-three total. It is only the sixth time a title has gone three consecutive weeks at number one in the UK this year.
Paramount's animated-comedy Megamind opened in second place, scoring $4.4m (£2.8m) from 470 screens at a strong screen average of $9,505 (£6,016).
Warner's second top five entry Due Date was the week's most resilient holdover performance, posting only a 30% decline in week-on-week profit. Todd Phillips' comedy should cross the $15.8m (£10m) mark this weekend.
Vertigo's well received sci-fi-road-trip Monsters performed admirably, debuting in fifth position after taking $550,762 (£348,577) from only 164 screens. First-time director Gareth Edwards won the Best Director award at Sunday's British Independent Film Awards in London.
Samurai-Western The Warrior's Way debuted in tenth for Entertainment, making $166,578 (£105,359) from 189 screens.
Perhaps the week's biggest surprise came from art-house pull Of Gods And Men. Xavier Beauvois' Cannes Grand Prix winner entered the chart in 11th position, taking $93,881 (£59,379) for Artificial Eye from only 16 screens - the top 20's lowest number of locations.
The acclaimed drama about a group of Cistercian monks who must confront dangerous fundamentalists achieved the week's third-highest screen average of $5,868 (£3,711) and finished higher than the likes of Disney's 14th placed horse-racing drama Secretariat, which only managed $64,744 (£40,941) from 233 screens on debut and Sony's 20th placed action-comedy Machete, which made only $29,477 (£18,640) from 64 screens in its second week.
The only other top 20 new arrival was Jalmari Helander's comedy-horror Rare Exports: A Christmas Tale, which managed $52,066 (£32,925) from 31 locations at a decent screen average of $1,679 (£1,062).
This week sees saturation releases for Fox's Chronicles Of Narnia: Voyage Of The Dawn Treader and Optimum'sThe Tourist and a wide release for Sofia Coppola's anticipated drama Somewhere, starring Stephen Dorff and Elle Fanning.