EXCLUSIVE: Local films drove an unprecedented 30.5m ticket sales in Mexico last year, according to data supplied by Imcine and Comscore.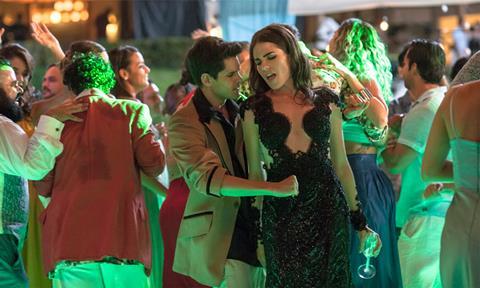 2016 beat the previous record holder of 2013 – when there were 30.1m admissions – and overtook 2014 on 24m and 2015 on 17.5m.
Qué Culpa Tiene El Niño (pictured) ranked as the biggest Mexican release of the year on 5.9m admissions. Next was No Manches Frida on 5.1m, Treintona, Soltera y Fantástica on 2.9m, La Leyenda del Chupacabras on 2.6m and Compadres on 1.9m.
Overall 90 local films were released in 2016, generating 30.5m admissions and 1.34bn pesos (roughly USD $67m) in box office. There were 317 foreign films, drawing 294.7m attendees and 13.7bn pesos (roughly $683m).
Disney's Captain America: Civil War was the biggest film of the year on 14.5m admissions, followed by Warner Bros' Batman v Superman: Dawn Of Justice on 13.3m, Universal's The Secret Life Of Pets on 10.9m, Disney's Finding Dory on 10.2m and rounding out the top five was Warner Bros' Suicide Squad on 9.9m.
Disney dominated the top ten with four entries including Zootopia, while Warner Bros had thee including The Conjuring 2, Universal had two with Ice Age 5, and Fox scored one with Deadpool.
All data supplied by Imicine and Comscore.
Top ten films of 2016 (By admissions)
1. Captain America: Civil War 14.5m

2. Batman v Superman: Dawn Of Justice 13.3m
3. The Secret Life Of Pets 10.9m
4. Finding Dory 10.2m
5. Suicide Squad 9.9m
6. The Jungle Book 9.5m
7. Ice Age: Collision Course 9.3m
8. The Conjuring 2 8.2m
9. Deadpool 8.1m
10. Zootopia 7.7m
Top ten Mexican films of 2016 (By admissions)
1. Qué Culpa Tiene El Niño 5.9m
2. No Manches Frida 5.1m
3. Treintona, Soltera y Fantástica 2.9m
4. La Leyenda del Chupacabras 2.6m
5.Compadres 1.9m
6. Busco Novio Para Mi Mujer 1.3m
7. Un Padre No Tan Padre 1.1m
8. Kilómetro 31-2 929,723
9. Qué Pena Tu Vida 900,458
10. Macho 875,200