Fox International's fantasy Miss Peregrine's Home For Peculiar Children starring Eva Green has wasted little time surging to $100.4m and will be the Hollywood title to beat this weekend.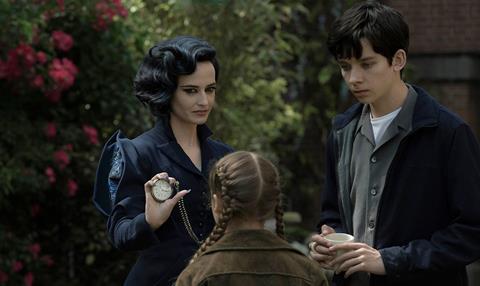 Stablemate Mike And Dave Need Wedding Dates stands at $30.6m and debuts in Italy, while Absolutely Fabulous: The Movie has reached $32.3m and debuts this weekend in Poland.
South Korean hit The Wailing opens in Malaysia and The Birth Of A Nation arrives in Trinidad & Tobago.
Finding Dory stands at $520.7m through Walt Disney Studios Motion Pictures International and more than $1bn worldwide, while Pete's Dragon has reached $58.9m and debuts in Denmark, Finland and Sweden.
Disney's next big launch will be Doctor Strange in late October.
Andrea Arnold's Cannes selection American Honey opens in the UK, Germany and parts of Switzerland through Universal Pictures International.
Bridget Jones's Baby has amassed $126m, Jason Bourne $238.7m, The Secret Life Of Pets $486.1m and Purge: Election Year $38.8m.
The Girl On The Train has grossed more than $16.5m combined with Mister Smith Entertainment markets and arrives via Universal in Trinidad & Tobago.
Laika Entertainment's Kubo And The Two Strings opens in Brazil among other markets. Miss Saigon: 25th Anniversary Performance opens in the UK and Australia.
Warner Bros Pictures International executives unleash animation Storks, on $62.3m, in the UK and France.
Sully stands at $55.7m and Ben Affleck starrer The Accountant debuts day-and-date with North America in ten Asian and smaller European markets.
Deepwater Horizon has taken at least $27.7m through Lionsgate International licensees.
Paramount Pictures International's Star Trek Beyond stands at $179.4m and Ben-Hur $63.6m.
Sony Pictures Releasing International executive report that The Magnificent Seven stands at $60.2m including MGM licensees, while Don't Breathe has grossed $55.8m, Sausage Party $33.4m and The Duelist $5.1m.