Universal Pictures top brass announced on Wednesday that after seven months the studio had reached $5.53bn, overtaking $5.52bn set by Fox in 2014 for a new industry record.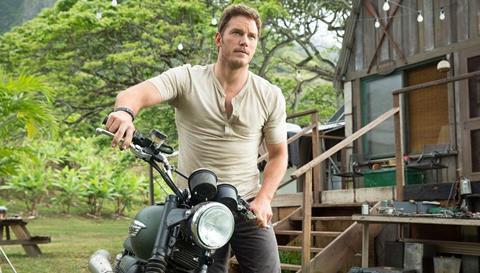 Fuelled by Jurassic World, Fast & Furious 7, Minions and Fifty Shades Of Grey, Universal films have generated $3.59bn internationally and $1.94bn in North America, with the likes of Venice opener Everest, the Steve Jobs biopic and Guillermo del Toro's Crimson Peak still to come.
"At Universal we are fortunate to have the best team in the business," said Universal Filmed Entertainment Group chairman Jeff Shell. "This tremendous success is a result of continued strategic decision-making from our production, marketing and distribution teams, along with strong dating choices. I'm tremendously proud of the success we've been able to achieve together."
"We are in business with some of the most talented people in the industry and the success of our slate this year is a testament to the creativity and vision of our filmmakers," said Universal Pictures chairman Donna Langley. "With five months remaining in 2015 and ten films still to come, we look forward to celebrating even more record-breaking milestones."
Jurassic World grossed $1.562bn worldwide and Fast & Furious 7 $1.515bn to become the third and fifth biggest films ever, respectively. Universal and Illumination Entertainment's Minions stands at $875m, Fifty Shades Of Grey $570m and Pitch Perfect 2 $283m.
In the year-to-date Universal has become the fastest studio to reach $1bn in North America, $2bn and $3bn internationally and $3bn, $4bn and $5bn worldwide.
So far this year, Universal has delivered five of the top eight opening weekends in North America led by the world record holder Jurassic World on $208.7m.
Minions earned the second biggest opening for an animated film in North America, the highest opening for an animated 3D film and the biggest animated opening day ever. It ranks as the sixth biggest animated film internationally and the ninth worldwide.
Fast & Furious 7 remains the highest grossing film ever in China on $390.8m and the third biggest international release behind Avatar and Titanic.