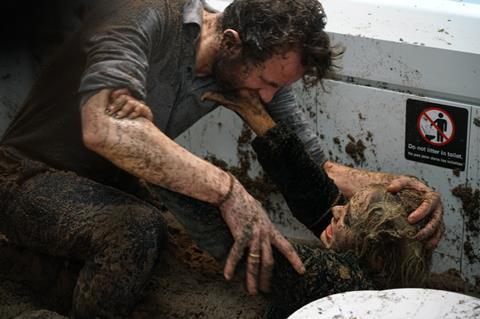 Brainstorm Media has acquired US rights to Spanish director Kike Maillo's English-language, airport-set, psychological thriller A Perfect Enemy.
The US distribution and production indie – which has recently released titles such as Second World War tale drama Recon and coming-of-age tale The Cuban – is planning a 2021 launch for the film.
Sold jointly by Paris-based Pulsar Content and XYZ Films, other fresh deals for the film include to Russia (A-One), the Middle East (Selim Ramia & Co) and Singapore (Shaw).
Previously announced sales include to Germany (Koch Media), Poland (Best Film) and Taiwan (MultiVisionnaire Pictures).
The film was adapted from Belgian writer Amelie Nothomb's 2001 novel The Enemy's Cosmetique by Maillo with Cristina Clemente and Fernando Navarro
Polish Cold War star Tomasz Kot plays an architect whose layover in a Paris airport takes a sinister turn when he is accosted by a chatty woman, played by rising Berlin-based South African actress Athena Strates.
A Perfect Enemy is Maillo's third feature after Eva, which won a Spanish Goya for best new director, and 2016 crime drama Toro.
The film is produced by Spanish team Sabado Peliculas, French production company The Project with German co-producer Barry Films. OneWorld Entertainment is co-financing in France.