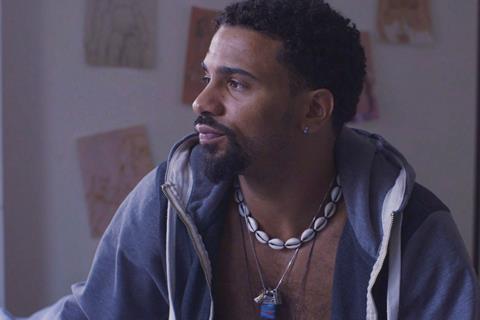 Breaking Glass Pictures has acquired North American rights to LGBT erotic thriller The Breeding and is planning festival screenings followed by a DVD/VoD release later this year.
The film, made by New York's Novo Novus Productions, is directed by Daniel Armando and written by Dane Harrington Joseph. David J Cork, Marcus Bellamy and Joe MacDougal star in the story of a young artist whose obsession with 'race play' fetish behaviour has life-altering consequences.
Breaking Glass and Novo Novus, who previously worked together on Bwoy, completed the deal at the Berlin film festival.
Novo Novus founder and executive producer Dane Joseph said: "The Breeding pushes the envelope in how we think of sex and culture in the LGBTQ community, and it's amazing to have an awesome partner in Breaking Glass Pictures who supports our company's mission to explore controversial and risqué stories."
Breaking Glass co-president Richard Ross added: "Bold, brave, and fearless: this film pushes boundaries and embraces controversy as it careens headfirst into its edgy subject matter. Director Armando and writer-producer Joseph have crafted a compelling thriller about obsession and race relations that feels both fresh and exciting."