New shorts commissioned from Mark Cousins, Penny Woolcock and John Akomfrah.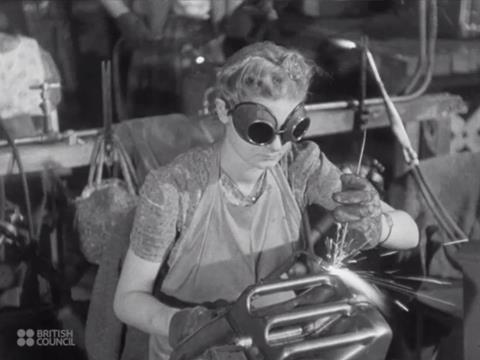 The British Council will open a new exhibition, View From Here, showing archive films of UK life "in a bygone era."
The exhibition, which opens Monday at the British Council's London headquarters at 10 Spring Gardens, also includes three newly commissioned short films inspired by the archive: Mark Cousins' But Then Again, Too Few to Mention: A Life of Bob; Penny Woolcock's Jerusalem; and John Akomfrah's The Silence.
The other highlights of the exhibition are late 1930s to early 1950s cultural propoganda films about UK life that were commissioned by the British Council to project the best of the UK to audiences in embassies, consulates and classrooms around the world at a time of global conflict. This collection is now available online at at www.britishcouncil.org/film.
The British Council is also running an international competition for re-editing the existing films or producing new ones exploring the theme of national identity. That competition will be judged by the likes of Kevin Macdonald, Gurinder Chadha, Claudia Winkleman and Edith Bowman.
Briony Hanson, the British Council's Director of Film, said: "Making this extraordinary Collection available has been a fantastically rewarding project uncovering hidden gems, and shining a light onto the personality of the British people at the time – with the results a curious mix of reality and imagination. To be able to invite three of the UK's brightest filmmakers to respond to the films was a dream and we are delighted with the results".