Forget the FA Cup Final. The only football match worth watching on Saturday was Nike's first annual celebrity tournament here in Cannes.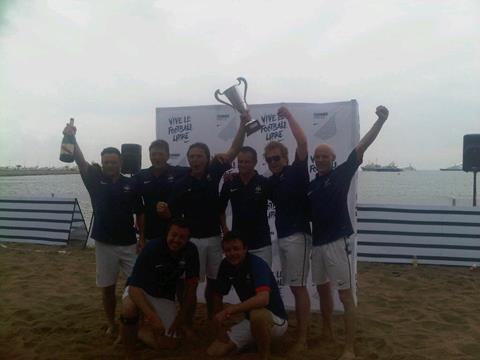 Screen popped along to Nike's first celebrity football tournament here in Cannes which involved a mix of industry types (including Stewart Till and Alex Hamilton), NBA basketball players, local French footballers and actors playing barefoot five-a-side on the beach yesterday in aid of local children's charity Futsal.
Zidane and Henry they weren't, but the players certainly looked the part, kitted out in the official French home and away strips, which are sponsored by Nike for the first time this year.
Brit actor Shaun Dooley, soon to be seen in Woman In Black, captained the winning team. "Right now it doesn't compare with the birth of my children, but it's up there," Dooley joked over a celebratory champagne lunch hosted by Nike.