Record 117 territories represented at the Marché this year.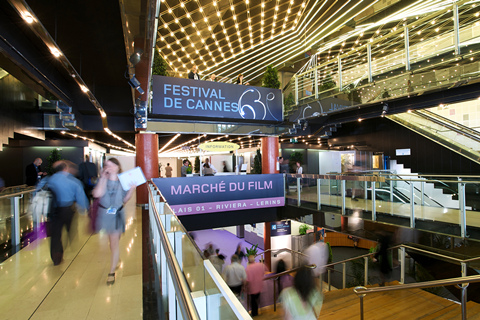 In a sign of the growing importance of private money in film finance, the Cannes Marché has launched a bespoke investors club aimed at high-net-worth individuals (HNWI) looking to invest in cinema.
Under the initiative, the Marché will host a day of workshops for a dozen wealthy individuals at introducing them to top producers and sales agents in the industry.
"They're HNWI's who don't know the cinema world and want to get involved," said Marché chief Jérôme Paillard.
"They're looking to diversify their investments," he continued. "Lots of investors tell me that in the current climate, in which returns in the financial markets are weak, cinema, when it's managed well, makes sense."
Speaking generally about the Marché, Paillard said there were 'all the ingredients' for it to be a bumper year.
A total of 3,300 films are on offer this year, 1,000 at the project stage.
"Acquisition agents are telling me that it's the first time in a number of years that there are so many big projects on offer. I've been told there are 50-odd, high profile projects on offer – it's impressive… of course many are from the US but also StudioCanal, WIld Bunch, Pathé are also out in force."
Record number of nations
A record number of 117 countries are represented this year, noted Paillard.
"The number is growing but also the diversity of the countries. New attendees include Albania, Nepal, despite the situation, Sri Lanka and Afghanistan," he said.
Overall, roughly 11,000 film professionals are set to attend the Marché, in line with last year.