EXCLUSIVE: Sandro Florin's US-based sales agency will introduce the Venezuela-Colombia co-production to international buyers in Cannes later this month.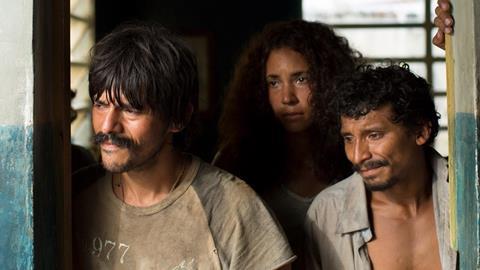 Rober Calzadilla will direct El Amparo, which he introduced as a work-in-progress at San Sebastian last year.
The project, currently in post, was formerly known as Sobrevivientes and takes place on the Venezuela-Colombia border in the late 1980s.
After two men survive a deadly armed assault in the channels of the Arauca River, the Army accuses them of being guerrilla fighters and tries to remove them from police guard for further interrogation.
The tension mounts as the men claim to be fishermen and protest their innocence, while local villagers strive to protect them. A first-look photo from the film is included here.
Calzadilla is a Venezuelan actor, screenwriter and director who trained at the Juana Sujo School of Performing Arts in Caracas and studied film at the Central University of Venezuela School of the Arts.
Separately, FiGa has promoted Lidia Damatto as executive director. Damatto joined the company two years ago.
"We couldn't be happier to have her more involved in the company," said Florin, whose Croisette sales slate include Eryk Rocha's Cannes Classics selection Cinema Novo and the Directors' Fortnight short Abigail by Isabel Penoni and Valentina Homem. Both are Brazilian titles.