EXCLUSIVE: Uncle Howard director to helm an adaptation of Darryl Pinckney's novel.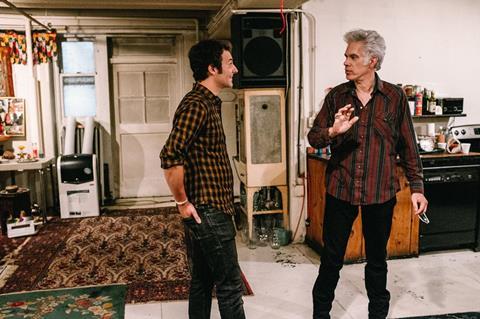 UK production outfit Pinball London has optioned Darryl Pinckney novel Black Deutschland as the latest project for Aaron Brookner (Uncle Howard, pictured) to write and direct.
The book is about a young black man from an affluent background in Chicago who heads to Germany after coming out of rehab. A troubled college dropout struggling to come to terms with his sexuality (he is gay), he hopes to build a new life in Berlin, a city he is drawn to by its decadent and bohemian reputation.
The film will be produced by Paula Vaccaro. It is being put together as a UK-Germany-US co-production.
Brookner's previous feature Uncle Howard - sold internationally by Upside Distribution - is screening at the Cannes Marché following its selections in Sundance and Berlin.
Uncle Howard is about director Brooker's uncle, the celebrated filmmaker Howard Brookner who died of AIDS in New York in 1989.
Aaron Brookner uncovered a vast archive relating to his uncle in William Burroughs' "bunker" apartment. He drew on the assistance of his uncle's colleague Jim Jarmusch to recount the story of a young man immersed in the gritty glamour of New York City.
The film will screen at Sheffield Doc/Fest.
Uncle Howard will also receive a seven-week, 35 city release in the US later in the year. The release is being handled by the Film Collaborative in association with Sundance's Artists' Services.
Uncle Howard will open in New York, San Francisco and Toronto and then the film will move across the country.