Patrick Wang's The Grief of Others set for international premiere in the selection.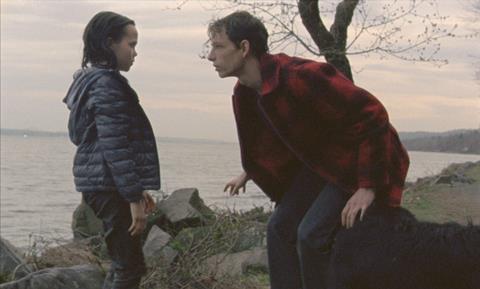 France's Association for the Diffusion of Independent Cinema (ACID) has unveiled the line-up for its 22nd Cannes showcase, running May 14-23.
The initiative aimed at giving greater visibility to up and coming, indie filmmakers will screen nine works – five of them first features and six of them without a distributor.
They include US filmmaker Patrick Wang's The Grief of Others, which premiered at SXSW earlier this year.
An adaptation of Leah Hager Cohen's novel about a family who come to terms with the recent loss of a baby through the arrival of a pregnant, teenager stepdaughter in their care, it is Wang's second film after the much-praised In the Family.
Paris-based ED Distribution has just acquired the film for France.
Launched in 1993, ACID's Cannes showcase has put the spotlight on more than 200 works on the Croisette including early works by Serge Bozon, Lucas Belvaux, Alain Gomis, Claire Simon, Djinn Carrénard, Pierre Schoeller, Vincent Dieutre, Arnaud et Jean-Marie Larrieu, Rachid Djaïdani, Nicolás Pereda, Ursula Meier, Avi Mograbi, Yolande Moreau and Gilles Porte.
Outside Cannes, ACID works with a network of some 300 theatres across France to support the distribution of independent films.
ACID 2015 line-up
Cosmodrama by Philippe Fernandez
A crew of scientists on spaceship adrift in the cosmos lose the plot
Crache coeur by Julia Kowalski
French-Polish co-production about a relationship between French teenager and Polish man looking for his lost son.
Gaz de France by Benoit Forgeard
Political intrigue about president battling to retain power set in France in 2020.
De l'ombre il y a by Nathan Nicholovitch
A transvestite discovers a paternal side after meeting a child prostitute in Phnom Penh.
Je suis le people by Anna Roussillon
Documentary about a young Egyptian man following the events of Tahrir Square from afar.
Pauline s'arrache by Emilie Brisavoine
A modern-day fairy tale in which the king wears high-heels and the queen is busy making up for lost time.
The Grief of Others by Patrick Wang
A grieving family finds solace in the unexpected arrival of a pregnant, teenage step-daughter.
La Vanité by Lionel Baier
A terminally-ill man on the eve of his scheduled death in a Swiss right-to-die clinic discovers leaving the world is not such a simple affair.
Volta a terra by João Pedro Plácido
Documentary about young shepherd with big dreams living in a depopulated village in Portugal.
More information here: http://www.lacid.org/