Amy Winehouse documentary from the director of Senna will play in the Midnight Secreenings section of the Cannes Film Festival.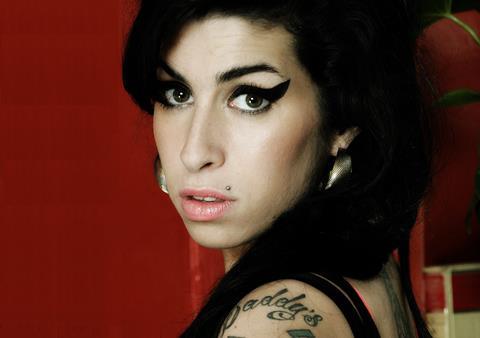 "This is my first feature in Official Selection so I'm very, very happy about that," director Asif Kapadia told ScreenDaily of his Amy Winehouse documentary making the Official Selection for the 68th Cannes Film Festival.
Currently in Azerbaijan - where Kapadia is midway through the shoot of his fourth narrative feature, Ali and Nino - the film-maker said he fully intends to make it to the festival despite the tight timings.
Kapadia is not due to finish filming Ali and Nino until May 10, after wrapping the final three weeks of the shoot in Istanbul.
"I finish in Istanbul on the 10th, fly home, do my washing, have a shave and then hopefully fly straight back out to see some of the fun at the beginning of the festival before our film's shown," he said.
Kapadia's first visit to Cannes was in 1997, when his student film The Sheep Thief took second place in the Cinefondation Awards, and he has been a frequent visitor to the Croisette ever since. In 2013, he attended as an executive producer on Amit Kumar's Monsoon Shootout, which played, as Amy will, out of Competition in a Midnight Screenings slot.
Amy, though, will mark a belated return for Kapadia as a director. Told at the time he was part of "the Cannes family", his debut narrative feature The Warrior was widely touted to nab a Competition slot in 2001. "But then it got dropped at the last minute, and I haven't been as a director since," he recalled.
Senna had a good shot at selection in 2010 but wasn't ready in time. Knowing the festival had shown interest in Senna, though, made Kapadia feel more confident that they might go for Amy.
"Amy is huge in France, she's huge everywhere, and people are genuinely interested. She deserves it in a way," he added.
"One day," concluded Kapadia, with a laugh, "I'll be in Competition, I pray! Amy wasn't the right film because it's already been pre-sold, there's a release schedule planned, and people don't want to risk messing that up.
"As a director, it would have been a dream come true but I'm not complaining. I'm looking forward to an amazing experience."
Last week, Mongrel Media picked up Canadian rights to the doc.