Talking after the announcement of the Cannes Film Festival's Official Selection on Thursday, festival chief Thierry Fremaux reveals Ben Wheatley's High-Rise might still make it into competition and his habitual fears for the films he selects.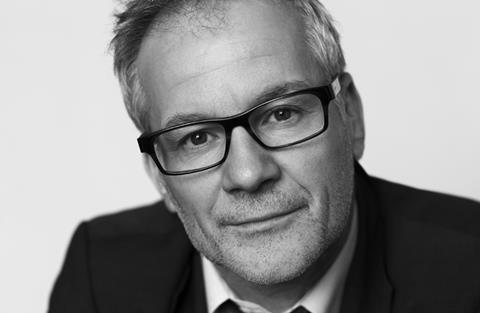 When did you close the line-up you announced this morning?
In the early hours of the morning, around 1.30 am. A few loose ends up were tied up first thing today. We were awaiting a few replies overnight.
You announced 90% of the official selection today. How many more films have you left to screen?
There are three or four films to put into competition and three or four films to put into Un Certain Regard. We've got 20 films - not to watch from scratch - but to re-watch, to work out how we could show them. We're waiting for one last film to arrive.
There are a lot new faces in competition this year. Was that a deliberate move or a chance occurrence because more established filmmakers did not have work ready?
Each selection is a unique process. I have the habit of saying, 'I don't select the films but it's rather the films which stand out and get themselves noticed, selected.' People say that it's always the same directors at Cannes but this year not a lot of the big auteurs had works to present.
But we have to screen films. So we had to take risks, like putting a first film in competition or inviting Gus Van Sant with a film which is not a typical Gus Van Sant film. It's a bit more commercial, a bit more mainstream. Normally when Gus comes to Cannes, it's with films like Elephant; films which are a bit radical. But it wasn't a question of saying six months ago we're going to programme new directors this year. It's just the way it was this year.
Is it a scary prospect when you programme a first film - like that of László Nemes' Son Of Saul - in competition?
I get scared for all the films. I'd love to do an interview about last year's selection because those films now exist and have be appropriated by audiences. If you say to me now, 'I don't like Wild Tales', I don't care. But last year, I would have been worried. I worry all the time. We want Cannes to be a celebration as well as useful for the industry and the press who are in attendance.
There was some surprise amongst the French journalists at the press conference that you have not selected Arnaud Desplechin's My Golden Years for competition. Everyone thought it was a sure bet for a slot
I like the film a lot but we decided to put people into competition who had never come or [hardly ever] come before. He understood that. He is one of France's greatest filmmakers but he has been in official Selection several times and we decided to make other choices… but it's complicated. Audiard has only been in three times, Maiwenn, it's her second time and Brizé, it's his first time, Donzelli, it's the first time. If we had taken the Desplechin instead of Donzelli, they would be saying I didn't have the courage to select a women with a third film. But it's very difficult for me, and not just with regards to the Desplechin.
My UK colleagues were hoping to see Ben Wheatley's High-Rise, Terence Davies's Sunset Song and Stephen Frears's Icon in the Selection. Where are they?
They're still working on the Ben Wheatley and we might still be able to see it in time. The Stephen Frears film isn't ready. He has to do some re-takes. The Terence Davies, you'll have to wait and see.
The festival will take place just four months after the deadly attacks on Charlie Hebdo and a Jewish supermarket in Paris? Are you planning to commemorate or allude to these events in the festival line-up?
The choice of Emmanuelle Bercot's Standing Tall as the opening film is a timely one following the Charlie Hebdo attacks. The attacks are also a sign of a social and political dysfunction in Western societies, in France. The people who carried out the attacks were French. They were born here and grew up here.
The film talks about that, about the role of education and transmission, social services and justice and how we're going to continue living together and how we have to continue living together. People who kill, are people who no longer have confidence in the collective dream of a society. They are against society. We can question these people but we also need to question society.
Jacques Audiard's film, looking at what happens to immigrants, and Stephane Brizé's A Simple Man, looking at the world of work, touch on related themes too. There may be some documentaries on Charlie, which might be ready. We'll do a small tribute. Of course, they were all here in 2008 for the documentary C'est Dur D'être Aimé Par Des Cons (It's Hard Being Loved By Jerks). We'll be thinking of them.