EXCLUSIVE: Concourse Film Trade, a division of Matthew Shreder and Andrew Felts' freshly minted Concourse Media, has bulked up its slate heading into Cannes.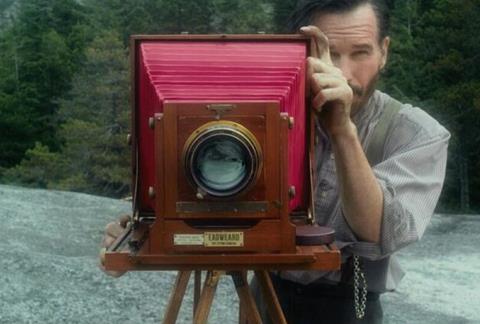 The partners arrive on the Croisette with worldwide sales rights to the biopic Eadweard, possession thriller The Evil Gene, drama Land Of Leopold, historical drama Orphans (Huerfanos) and the psychological thriller Prism.
All films make their market debuts.
Kyle Rideout directs Michael Eklund, Sara Canning and Jodi Balfour in Eadweard (pictured), which centres on turn-of-the-century photographer and 'godfather of cinema' Eadweard Muybridge whose life descended into betrayal and murder.
Josh Epstein and Rideout co-wrote the screenplay and produced the film.
Kathryn F Taylor wrote and directed The Evil Gene, about an FBI agent dispatched to solve a murder at a federal correctional facility for inmates with a rare genetic defect that leads to psychosis and violence. Cameron Richardson and Richard Speight Jr star.
Land Of Leopold stars Ray Wise, Scottie Thompson and Christopher Pinkalla in the story of a troubled drifter who finds unlikely friends. Akis Konstantakopoulos directed from a script by Pinkalla and Drake Shannon.
Guita Schyfter directed and produced the historical drama Orphans (Huerfanos), a tale of a forbidden love affair in the oppressive and violent atmosphere of 19th century Mexico. Rafael Sanchez Navarro and Dolores Heredia star.
Mystery-psychological thriller Prism stars Christy Carlson Romano and Christian Madsen in the story of a man whose reappearance forces his fragile son to piece together his troubled past.
Cal Robertson directed and co-wrote the screenplay with Brendan Rooney, who produced alongside Jo Henriquez.
"There have been so many incredible films we have considered representing since launching Concourse, but these five certainly stood out and demonstrate our taste for both noteworthy arthouse and commercial genre titles," said Felts and Shreder.
"It's important to us to keep our slate diverse in order to aptly provide for the variety of distributors out there."
Los Angeles-based Concourse recently closed a multiplatform North American distribution deal including an event theatrical release with XLrator Media for fact-based UFO conspiracy thriller The Phoenix Incident.