Kirk D'Amico's Santa Monica-based company heads to the Croisette with international sales rights to the Aaron Paul thriller.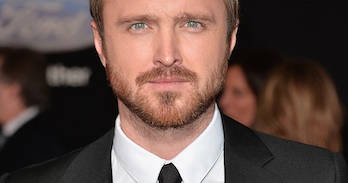 Paul starred in TV smash Breaking Bad and reunites with his producer Mark Johnson, who produces The Parts You Lose alongside Tom Williams through their Gran Via Productions and Holland's Paula van der Oest, whose credits include Accused, Black Butterflies and Zus & Zo, will direct.
Darren Lemke wrote the screenplay to the story of a boy with hearing difficulties who encounters a fugitive in his small North Dakota town.
The filmmakers expect The Parts You Lose to become a German-Canadian co-production and anticipate a fourth quarter start in Manitoba. UTA Independent Film Group and Myriad co-represent US rights.
Paul will produce through his Lucid Road Productions. Buffalo Gal Pictures will be the Canadian co-producer with Buffalo Gal's Phyllis Laing and Rhonda Baker also producing.
D'Amico and Pacific Northwest Pictures' (PNP) Emily Alden will serve as executive producers and PNP distributes in Canada.
Senior vice-president of marketing and acquisitions Audrey Delaney brought in the project and svp of business and legal affairs Thomas Loftus negotiated international sales rights to the film with UTA Independent Film Group.