Dean Devlin's Electric Entertainment, in town with a slate that includes Anthony Hopkins thriller Go With Me, has closed a $20m production facility with First Republic Bank (FRB) to finance the second season of TNT show The Librarians.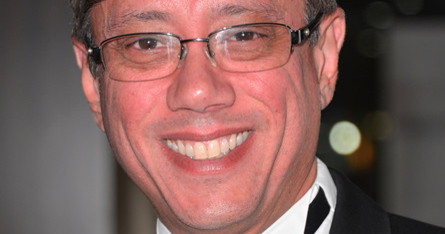 The show stars Rebecca Romijn, Christian Kane and John Larroquette and features Noah Wyle and is scheduled to begin production in June.
The funding is part of an overall $75m credit line spanning three years to allow Electric to expand its film, TV and sales operations.
The feature sales slate includes crime drama The Wannabe that premiered in Tribeca and has Martin Scorsese, Devlin and Traction Media on board as executive producers.
Electric recently acquired international sales rights to SXSW 2014 selections Kelly & Cal and Before I Disappear and the sales slate includes The Better Angels produced by Terrence Malick.
Devlin (pictured) recently wrapped on his feature directorial debut Geostorm, which Warner Bros will distribute in October 2016.
Devlin produces with Skydance Pictures' David Ellison and Dana Goldberg and his Electric Entertainment team of Marc Roskin and Rachel Olschan.