EXCLUSIVE: HanWay inks key deals on documentary.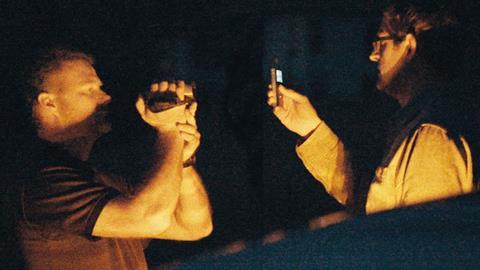 HanWay Select has secured key territories on Louis Theroux's impish London and Tribeca documentary My Scientology Movie, including with indie stalwart Magnolia for the US and Amy distributor Altitude for the UK.
Deals have also been agreed for Australia (Madman), Belgium (Dalton) and Netherlands (Cinema Delicatessen).
Directed by John Dower, My Scientology Movie sees well-known documentarian and broadcaster Theroux immerse himself in the controversial religion's teachings and practises with one of its key defectors, Mark "Marty" Rathbun.
The film marks Theroux's first foray into the theatrical market.
Two-time Oscar winner Simon Chinn (Man On Wire) produced under his Red Box Films banner. Finance came from BBC Films and BBC Worldwide.
The UK deal was negotiated by Mark Lane for HanWay and Will Clarke and Hamish Moseley for Altitude.
The US deal was negotiated by Josh Braun for Submarine and Mark Lane for HanWay with Magnolia.
Altitude's head of distribution Hamish Moseley said: "My Scientology Movie is an incredibly funny, fascinating and at times unnerving insight into the infamous and controversial religion.
"We plan to celebrate Louis's big screen debut with a number of unmissable events in UK cinemas in the lead up to the release later in 2016."
Executive producers are Christine Langan, Charlotte Moore and Joe Oppenheimer for BBC Films, and Mark Reynolds and Stephen McDonogh for BBC Worldwide.