The 340-acre facility aimed at large-scale productions will open later this year.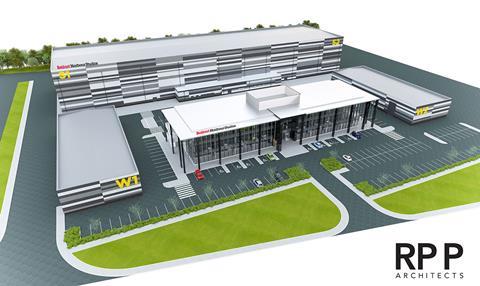 A $30m (£20m) film and TV production facility is being planned for Northern Ireland, the home of Game Of Thrones.
Plans for Belfast Harbour Studios will be unveiled in Cannes today (May 13) by Northern Ireland Screen.
Work has begun at Belfast's Giant's Park, with the facility set to open for business later this year, offering 64,000 sq ft of studio space.
It will feature two sound stages, each 32,000 sq ft, which can be combined into one large space with an eaves height of approximately 61 ft.
The site will also include two additional workshops of 11,000 sq ft each and 36,000 sq ft of purpose-built production offices.
Set over more than 340 acres, The facility will incorporate a high-performance acoustic envelope, high-level walkways and rigging gantries and a controllable internal environment.
The addition to Northern Ireland's portfolio increases the country's ability to house large-scale productions, which can make use of the territory's regional production funding.
Richard Williams, CEO Northern Ireland Screen, said of the announcement: "This further investment in new studio infrastructure is great news and, with international demand for studio space in Northern Ireland at a record high, they are a timely addition to our production landscape."
"The new sound stages, along with Titanic Studios, currently home to HBO's Game of Thrones, as well as the Britvic Facility which has housed Universal Pictures, will add great value to our overall proposition and position Northern Ireland as a very strong contender within the global screen industry."