EXCLUSIVE: Gangs Of Wasseypur actor will star in Nandita Das' biopic.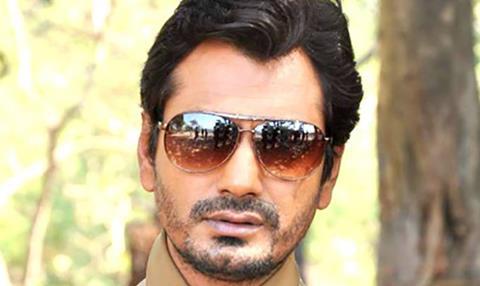 Nawazuddin Siddiqui has been cast to play Saadat Hasan Manto in Nandita Das' biopic of the Indian writer.
In addition, Vivek Kajaria of Holy Basil Productions and US-based investor Robin Raina have boarded the project as producers.
Known as South Asia's greatest short story writer, Manto wrote extensively about the Partition of India and was tried for obscenity six times but never convicted. Das' biopic follows the last decade of his life until his early death at the age of 42.
"I'm excited to have the opportunity to play Sadaat Hasan Manto, a writer I have admired for a long time," said Siddiqui, who also stars in Anurag Kashyap's Raman Raghav 2.0, which premiered yesterday in Directors' Fortnight.
Das, an acclaimed actress who made her directing debut with Firaaq (2008), said: "Manto is a challenging role and the nuances required to perform Manto are found in very few actors."
Manto marks Kajaria's Hindi-language debut after producing acclaimed Marathi-language films including Fandry (2014) and Siddhant (2015). His upcoming films include Chaurya, Raakshas and The School.
Raina is chairman and CEO of software company Ebix Inc and founder of the Robin Raina Foundation.
Siddiqui at Cannes
Siddiqui has become a Cannes regular recently, with Raman Raghav 2.0 marking his seventh film to have played at the festival. Speaking to Screen, he said: "The filmmakers who work with me say I'm a lucky charm for Cannes, I'm very proud of that."
Looking forwrd, the actor is hopoing to increase his presence in Western films, and has a small role in Dev Patel and Rooney Mara-starring Lion, which filmed earlier this year.