EXCLUSIVE: German-speaking Europe and Switzerland deal for upcoming Martin Provost title.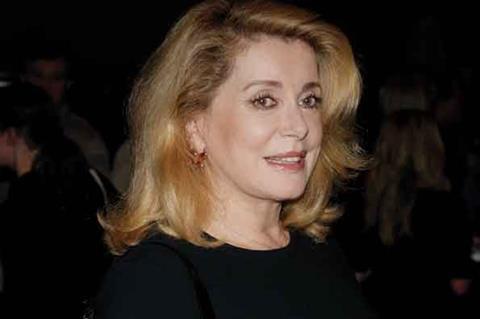 Ascot Elite has pre-bought all rights for German speaking Europe and Switzerland to writer-director Martin Provost's (Séraphine) upcoming comedy-drama The Midwife (La Sage Femme), set to star Catherine Deneuve, Catherine Frot and Olivier Gourmet.
Ascot Elite inked the deal with Memento Films International (marking the first collaboration between the two companies), whose anticipated script was among the buzz projects at UniFrance's Rendez-vous with French Cinema in Paris last month.
The Midwife tells the story of a passionate midwife named Claire (Frot) who one day, after decades of silence, is unexpectedly called upon by her late father's ex-lover Beatrice (Deneuve), who informs her of some important news. Claire and Beatrice couldn't be more different from one another but despite their differences, they slowly but surely grow closer and nothing remains, what it once was.
Fidelite/Curiosa Films (Marguerite) produce the film which is due to begin principal photography at the end of next month in and around Paris. The film is earmarked to first screen early next year.
Provost won seven Cesar Awards for 2008 biopic Séraphine including best picture, actress and screenplay,
Cinema icon con Deneuve most recently starred in Emmanuelle Bercot's drama Standing Tall and Jaco Van Dormael's The Brand New Testament, both of which debuted at the Cannes film festival last year.
Frot won a supporting actress Cesar for Cedric Klapisch's Family Resemblances, and burst through to larger prominence with her lead role in Xavier Giannoli's Marguerite last year.
A Cannes best actor winner for Jean-Pierre and Luc Dardenne's 2002 The Son, Gourmet also collaborated with Provost on 2013 title Violette.
Stephan Giger, COO of Ascot Elite Entertainment Group said: "This cheerful, dramatic, funny and life-affirming script promised a terrific film. We are happy and proud to have the icon of French cinema Catherine Deneuve and the wonderful and once again César-nominated Catherine Frot both starring in this unique jewel of a project on our line-up."
Tanja Meissner, head of international sales and acquisition at Memento Films added: "We are delighted with our first collaboration with Ascot Elite on this beautiful project."