SCREEN SUBSCRIBERS: Despite another record year at the Chinese box office, buyers, sellers and distributors in the independent and arthouse space have less to celebrate.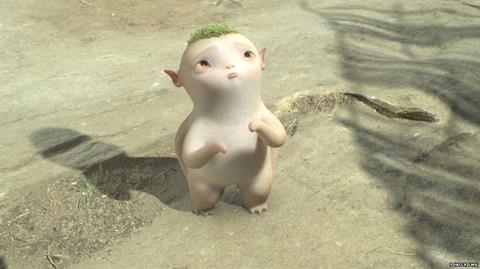 China's meteoric box-office growth has been difficult to ignore over the past year. In April, Universal's Fast & Furious 7 became the territory's highest-grossing film ever with a mighty haul of $381m, only to have a local production, Monster Hunt, nudge past it a few months later.
In the first nine months of this year, six Hollywood and seven local films have grossed more than $100m, while total box office exceeded $5bn - ahead of the total for the whole of 2014, and on course to reach $6.2bn by the end of the year.
But while the eye-popping figures may have hypnotised the global film community and spurred a rash of deal-making, the story for foreign distributors outside of the US studios is much less encouraging. Most of the growth is coming from China's second and third-tier cities, where audiences are embracing the higher-quality films that local studios are producing and are much less open to foreign product than cities such as Shanghai and Beijing.
With the exception of a few global franchises, the space for foreign independent films appears to be shrinking, while Chinese buyers, faced with the triple whammy of import quotas, censorship and growing costs, are much less willing to take a risk on foreign films.
"Three years ago, around 20% of foreign films were losing money, but now more than half are losing money," says Jin Cai, head of Chinese distributor ERG Films, who says she took a hit on distributing Oscar winner The Artist in China in 2012.
"The fact is the taste of the Chinese audience still needs time to develop. There might be more diversity in five years time but for now the focus is on commercial movies - action films and thrillers."
So far this year, the only non-US-studio foreign film in the top 20 is Japanese animation Stand By Me Doraemon, which ranked at number 17 with $83m, according to EntGroup figures.
The next highest-grossing foreign indie is Lionsgate's The Hunger Games: Mockingjay Part 1, a studio-level production that secured a revenue-sharing slot and came in at number 39 with $35m, while EuropaCorp's Taken 3 ranked at 44 with $32m.
India had a surprise hit this year with Rajkumar Hirani's P.K., ranked at 54 with $18m, while the UK made an appearance via StudioCanal with Paddington (ranked 58 with $16m) and Shaun The Sheep Movie (at 73, with $8m). There are no other independent foreign films in the top 100 in the first nine months of the year.
Indies in decline
Ironically, the space for indie films has actually declined since the 2012 World Trade Organization (WTO) agreement, under which China expanded the quota for revenue-sharing imports from 20 to 34 films a year, with 25% of box office flowing back to films' foreign producers.
Prior to that agreement, around 40 indie films were distributed each year on a flat-fee (ie, non-revenue sharing) basis, bringing the total to 60 foreign films a year. But in the past three years, the authorities have kept the total number of foreign imports at around 60, which means the space for flat-fee films has shrunk.
"We've actually seen the number of independent films decline quite dramatically in the past few years," says Jean Prewitt, president of the Independent Film & Television Alliance (IFTA), which estimates the market share of its members in China has shrunk from 7% in 2012 to just 2% in the first half of 2015.
"Our members are being told there are no release slots unless they can reclassify as a non-US film, but that isn't going to work with a high-profile indie film that is obviously American."
Both IFTA and the Motion Picture Association of America (MPAA), which represents the US studios, have expressed concern that several aspects of the WTO agreement, such as box-office auditing and transparent censorship, are not being met.
IFTA is also concerned that China has not followed through on its promise to allow companies other than state-owned China Film Group and Huaxia to distribute foreign films independently, despite recommitting to this at the US-China Strategic & Economic Dialogue in June.
Meanwhile, indie distributors have also been hit by a completely new set of quotas and tighter censorship for online distribution, introduced in April, which have created confusion and prompted many Chinese buyers to freeze their acquisition contracts.
Recent talks between the MPAA and China Film Group appear to have resulted in an agreement that international accounting firms can audit box office for revenue-sharing films. But, so far, there are no assurances that the number of flat-fee films is being increased or that they can be distributed by Chinese companies independently of China Film. "We continue to monitor for any developments or news that the informal quota that has limited the total number of imported films permitted to be theatrically distributed is being eliminated," says IFTA vice-president and general counsel Susan Cleary.
French connections
If the situation for US indies is bleak, European cinema is having an even harder time gaining a foothold in China. When the flat-fee model was first introduced, Chinese buyers would often take a punt on foreign-language films to test the market and gauge the reaction of Chinese audiences.
In recent years it has become much more difficult to find buyers even for French movies, which have a long history of commercial distribution and cultural promotion in China. For the past 11 years, UniFrance has organised the French Film Festival in China, which brings French movies and talent to cities including Beijing, Shanghai, Xian and Chongqing.
"Around six French films are distributed in China each year, but they tend to be English-language action films, which do not represent the diversity of French cinema," says UniFrance's China rep Isabelle Glachant.
"We believe there is a niche audience that's interested in other types of films that are not distributed in China, so the festival allows that audience to see those films on the big screen and not just pirated DVDs."
In addition to raising audience awareness, initiatives like these can result in direct business - Cannes Palme d'Or winner Amour was sold to Chinese broadcaster CCTV after screening at the French film festival.
Other European organisations, including the British Film Institute (BFI), Italy's Anica and Spain's ICAA, have also hosted screenings at festivals and other special events, which are not subject to China's usual import quotas, as have government bodies and industry associations from Australia, New Zealand, Russia, India and Brazil.
But there's growing recognition among all these organisations that there's a bigger job to be done than simply introducing Chinese audiences to foreign movies. "Our aim is to introduce Italian cinema to different cities and provinces across China, but our overall approach is much more industry-oriented," explains Anica's Beijing-based rep Edoardo Gagliardi.
"We are trying to create a two-way exchange by supporting the Chinese industry and getting Italian producers to understand more about the China market." This recognition that film promotion needs to take place in the context of a wider industry programme has resulted in a rash of activity that brings the Chinese film industry together with its foreign counterparts to discuss areas such as co-production, financing and marketing - all of which is expanding the dialogue way beyond sales and distribution.
The past month alone has seen gatherings at the BFI London Film Festival, Rome Film Festival's MIA market, Busan and Tokyo, while China is always high on the agenda at AFM. Increasingly, foreign producers are being told they may have to change the type of films they make if they really want to secure theatrical distribution in China - a frightening prospect for those who are not prepared to chase the market to the lowest common denominator.
For a growing number of international sales companies - whose business is licensing movies rather than market or audience development - there's a growing trend towards output deals and long-term relationships in China, rather than ad hoc sales for films that may never get released. While Lionsgate has pacted with Hunan TV, EuropaCorp has been working with Fundamental Films, Robert Simonds' STX Entertainment with Huayi Brothers and Jeff Robinov's Studio 8 with Fosun Group.
Local knowledge
The advantage of a local partner is that they can work with you on co-production and financing - not just buy your movies - and can also fight your corner on quotas and censorship. They can also help their foreign partners get involved in producing Chinese films, which are making huge strides in terms of content and quality. But with so much attention on China, it often seems that all the good partners are already taken. If you're late to the party, are you out of options?
Peter Shiao, CEO of production and finance outfit Orb Media Group, does not believe so. "The good news is that in many respects the gold rush is still in full bloom, so there is no shortage of new ventures with quality backing being created," Shiao says.
"Senior executives are leaving large companies to form their own, so if you spend enough time looking beyond the handful of companies that get all the attention, there are many potential partners to choose from." Of course, it depends what you have to offer in return, and it's much harder to find a partner if you're not selling big-budget, English-language action movies, which can preferably be released in 3D.
Chinese producers with films considered specialist or arthouse are also being locked out of the market. The challenge is to cultivate audiences in the big cities that are looking for something beyond Hollywood and mainstream Chinese movies - and that is not easy without a like-minded local partner on board.
The tipping point may not arrive until digital distribution in China starts to generate real revenues. Speaking at this year's Shanghai International Film Festival, IM Global chief Stuart Ford predicted that "five years from now, digital and pay-TV revenues in China will be the single biggest revenue stream of any movie globally".
That day still seems a long way off, especially as China's online platforms are not profitable and look set for a period of consolidation.
But with digital giants such as Alibaba, Baidu and Tencent steaming into the market, new revenue streams could emerge from unexpected sources.
Unfortunately, this means that while very few companies are currently making any money in China, there are also very few that can afford not to have a strategy and relationships in place for when the market matures.