WRITER: Having trained as an actor at Drama Centre London - where both Tom Hardy and Michael Fassbender studied - writer Chris Urch was soon drawn to screenwriting, albeit "from an actor's point of view".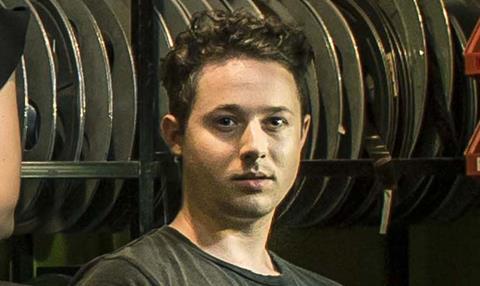 Click here for more Stars of Tomorrow
Initially focused on theatre, he found success with his play Land Of Our Fathers, which was set in Thatcher-era Britain and depicted six Welsh miners trapped in a coal mine.
Urch's agent Marnie Podos invited a group of film and TV heavyweights to the show's debut at Theatre503 above a pub in Battersea, south London.
One of those was The Iron Lady producer Damian Jones, who recognised the young writer's talent and asked him to script a biopic of the late fashion designer Alexander McQueen, which Pathé is producing and 45 Years director Andrew Haigh will direct.
Haigh has "been a mentor" to Urch, who says the writing experience, which took roughly a year, was "nerve-wracking" as he had never before written for the screen.
His second play, The Rolling Stone, about two young gay men in Uganda, debuted in Manchester's Royal Exchange Theatre before transferring to London; it will also have a New York run in 2017.
Film-maker Steve McQueen saw the play and asked Urch to write an episode for his forthcoming BBC TV series about the history of London's West Indian community, which goes into production early next year.
Urch's ambition for the future is simple: "To create engaging work that gets people thinking outside of their own bubbles."
Contact Marnie Podos, United Agents mpodos@unitedagents.co.uk