Dir/scr. Raymond De Felitta. US. 2009. 103 mins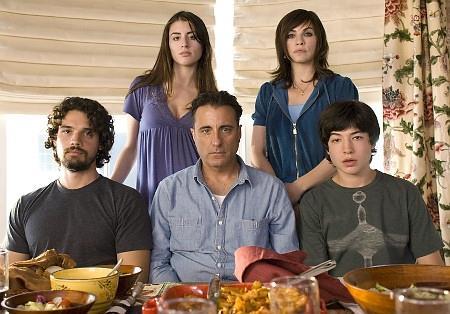 When it comes to detailing the quirks and aspirations of New York City's outerborough families, few filmmakers hit the mark with the insider precision of Raymond De Felitta. Nine years after captivating Sundance audiences with the 50's-period gem Two Family House, De Felitta offers up another bridge-and-tunnel crowd-pleaser that moves confidently away from the slice-of-life dramedy of his earlier effort into more farcical, but no less emotionally generous, territory.
Cernjul's enticing location photography makes City Island look every bit the hidden urban treasure that it is
While City Island trafficks a little heavily in the kinds of outre familial eccentricities that have occupied the indie landscape since Little Miss Sunshine, De Felitta's character-driven dialogue, combined with a surfeit of engaging performances led by a buoyant Garcia, could push it over into modest sleeper-hit status, even though geographical confines may be too restrictive to draw a wide international following.
Only one family lives in the Bronx home of Garcia's prison corrections officer Vince Rizzo and his secretary wife Joyce (a drolly malcontent Margulies), but there is enough furtive activity to animate a high-rise. Located on the City Island waterfront, the Rizzo residence is a teeming house of lies. Ostensibly back home on a college break, daughter Vivian (Dominik Garcia-Lorido) is clandestinely stripping at a local pole-dance emporium. Not to be outdone, her younger brother Vince Jr. (the talented Miller) nurtures a fat-girl fetish with an on-line exhibitionist who happens to live a few doors away.
The most mendacious of the lot is Vince Sr., who sneaks off to acting classes in Manhattan, where he finds cameraderie and encouragement in British classmate Molly (Mortimer). Compounding Vince's intrigues is the existence of grown-up son Tony (Strait) from a long-ago fling Vince has kept from his family, even after discovering him as an inmate at the prison where he works. Vince springs Tony to work as a short-term handyman chez Rizzo, where his prodigious virility stirs the loins of an unsuspecting Joyce.
De Felitta, abetted by David Leonard's fleet editing, keeps all of these balls in the air with a comic verve. There are some affectionate riffs on New York's thespian scene, via Alan Arkin (doing a funny/poignant cameo as Vince's exasperated acting teacher) and Garcia, who channels Brando in a charming audition sequence that provides one of the film's highlights.
Cernjul's enticing location photography makes City Island look every bit the hidden urban treasure that it is and, with any luck, will remain.
Production companies
Lucky Monkey Pictures
CineSon Productions Inc.
Medici Entertainment
International sales
Westend Films
Producer
Lauren Versel
Zachary Matz
Cinematography
Vanja Cernjul
Main cast
Andy Garcia
Julianna Margulies
StevenStrait
Emily Mortimer
Ezra Miller