Ahead of its release this weekend, Bypass producer Samm Haillay reveals the direct distribution strategy for the film – timed to precede the UK General Election.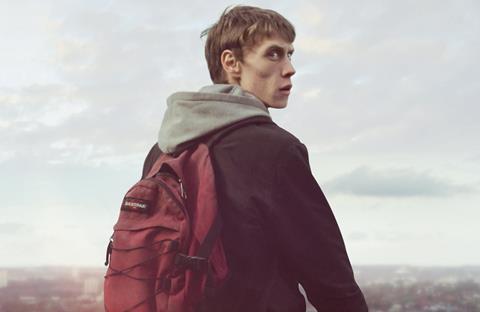 Following a sell-out premiere at the Venice Film Festival, where Bypass received a 10-minute standing ovation from 1,300 people, our thoughts turned to UK distribution.
Given the themes in Bypass, we were keen to get the film out before the UK General Election on May 7 and take advantage of the political agenda across the media. So we began to brainstorm ideas as to how we might make this work.
Several UK distributors approached our sales company and visa- versa, but none could make a deal that suited all parties and thoughts of direct distribution began to germinate.
If you have a piece of work that you think the market is undervaluing then you shouldn't feel that your only option is to just give it away. We planned to hit cinemas between Easter and the election, followed by a non-theatrical release directly after polling day.
FAN support
As Christmas approached with a deal still not in place, I contacted the chair of the Film Audience Network (FAN) to see if they would support us. I was met straight away with a hugely positive and fully supportive response. So I contacted the distributors and sales company with a firm plan to grasp the nettle and take control of the film's destiny.
You need to stress test your commitments and market analysis. We have a film that we believe is accessible, especially given the response in Venice and at the London Film Festival. The question is can we reach the audience? We wanted to test our hunches.
Spreading the word
After researching other titles that had also taken the direct distribution route I contacted the BFI about support, explaining that my aim was to do the release without splashing out on a large and expensive PR campaign, to keep physical expenses down and to utilise social media to spread the word.
We saw little benefit in pouring away tens of thousands of pounds on an outdoor advertising campaign not least since the case studies have shown that this is unlikely to translate into a vastly increased box office take for a film like ours. Again I was met with a positive and proactive response. A plan was forming.
Steep learning curve
Just before the holiday we began to cut our own trailer and look for a poster designer. Having never released a film directly there was much to learn in a very short period of time, but there were many positive voices backing us, especially from fellow producers who were very encouraged by us taking control of our own film in this way.
A meeting with FAN confirmed that if they couldn't get behind a film like BYPASS with elements such as a Venice premiere, a director like Duane Hopkins and a star like George Mackay then what UK independent films could they actually support?
Indie cinemas
We began to send the film to independent cinemas and were met with a great response - to both the idea of supporting opening screenings with filmmakers and cast in attendance and also they loved the idea of jumping on election fever.
Simultaneously an application went in to the BFI's Distribution Fund under the 'New Models' strand – and they backed us on the strength of the film and our vision for getting it to the public.
All the cinemas, which we approached, that have programmers with the autonomy to book either some or all of their own screenings, took the film - many offering short runs either on or not long after our release date.
At the time of writing we have 54 screenings across 20 sites with more being added all the time. We are promoting every single screening with our small and dedicated in-house team.
We also have complete control over the marketing assets, if not access to the marketing platforms beyond our own social media outlets.
Following the theatrical run, and the election, from May 11 we have seven and counting VoD platforms taking the film via Content Media, the non-theatrical distributor we negotiated a deal with, who will also take the film for DVD and TV.
Revenue corridor
Direct distribution has allowed us to create a revenue corridor for the UK. This has been done, by leapfrogging a few places in the recoupment chain.
It is vital for a small company such as ours that the product we make has the potential to bring money back to the company.
Securing partners to help with both the theatrical and non-theatrical release means that we are not taking a huge financial risk to get the film to its audience.
For a production company to carve out a corridor while retaining absolute creative control over the release assets feels like quite a unique position to be in and certainly one that we would look at doing it again with a project that we felt had the same potential to generate a revenue stream for us as producers.
Sam Haillay is a film producer who founded independent production company Third Films with Duane Hopkins in 2001.
Bypass is released in selected cinemas from April 10 and will be available on VoD from May 11.
https://www.facebook.com/bypassthefilm
https://twitter.com/ThirdFilms
https://www.youtube.com/channel/UCHrrX4pEdH-zZ7O4_B580cQ/videos