Following his rejection of an out-of-competition slot, Francis Ford Coppola will unveil Tetro as the opening film of this year's Directors' Fortnight at the Cannes film festival (May 13 - 23).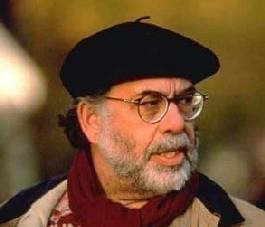 Last week, the filmmaker released a statement saying he had turned down an out-of-competition invitation to the festival: "While I very much appreciate the invitation, this is an independent film, self-financed and self-released, and I felt that being invited for a non-competition gala screening wasn't true to the personal and independent nature of this film."
The rest of the line-up for the Fortnight includes 23 features of which seven are first films and eligible to compete for the Camera d'Or.
The US and France have a strong presence in the sidebar with other films spread out over Canada, Europe and Asia.
There is also a trio of titles from Sundance: Cherien Dabis' well-received Amreeka, Glenn Ficarra and John Requa's I Love You Philip Morris, and Lynn Shelton's Humpday which sold to Magnolia in Park City for mid-six figures.
The line-up also includes five films from directing duos:
Benny and Josh Safdie, Go Get Some Rosemary
Tizza Covi and Rainer Frimmel, La Pivellina
Nobuhiro Suwa and Hyppolyte Girardot, Yuki & Nina
Glenn Ficarra and John Requa, I Love You Philip Morris
Scandar Copti and Yaron Shani, Ajami
Ajami has also been selected to close the event.
Veteran directors include:
Denis Villeneueve with Polytechnique (Canada)
Luc Moullet with La Terre De La Folie (France)
Pedro Costa with Ne Change Rien (Portugal)
Hong San-Soo with Like You Know It All (South Korea)
Meanwhile, first films that will also compete for the Camera d'Or:
Les Beaux Gosses by Riad Sattouf
Eastern Plays by Kamen Kalev
Daniel Y Ana by Michel Franco
Here by Tzu-Nyen Ho
La Famille Wolberg from Axelle Ropert
Karoake, dir: Chain Fui (Chris) Chong
Ajami by Scandar Copti and Yaron Shani
There will be also be a special screening of Montparnasse by director Mikhael Hers.