EXCLUSIVE: Paul Hanson's production, financing and distribution outfit has launched an international sales label in the run-up to the Toronto International Film Festival.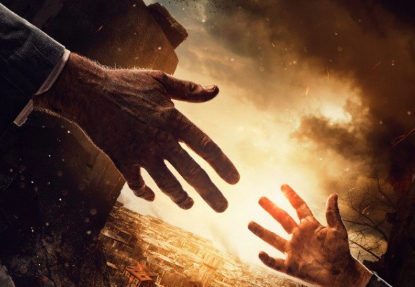 Covert's president of international Liz Kim Schwan will lead the division and kick off with sales on Earthquake, the drama about the 1988 Spitak natural disaster that is viewed as a potential candidate as Armenia's Oscar foreign-language submission.
Sarik Andreasyan directed the film, which stars Konstantin Lavronenko, a Cannes best actor winner in 2007 for The Banishment.
Earthquake is a fictional account of the event that destroyed more than 300 towns across Armenia and displaced more than half a million people.
Set in Leninakan, Armenia, the story interweaves the stories of a 50-year-old Russian and a 28-year-old Armenian who work together to rescue survivors.
Covert will handle North America and all international sales excluding Russia, where Caro Premier Film Company has scheduled a December 1 release in 1,000 theatres under original title Zemletryasenie.
French and Chinese rights remain with producers Sarik Andreasyan, Gevond Andreasyan, Ruben Dishdishyan and Aram Movsesyan.
Covert Media aims to launch five to ten films a year through Lexica as it targets titles with "a wide range of universal themes from around the world." In many cases, the company will also represent English-language remake rights.
"Broadening our reach into foreign language films is a natural step for Covert Media and we are proud to announce the Lexica label," said Covert CEO Hanson.

"The quality and commercial appeal of these films from some of the most talented filmmakers from all corners of the world enables us to expand the range of the distinctive projects we can offer to the worldwide marketplace."

"Covert and MCC have strong filmmaker relationships around the globe and capitalizing on that underserved stream of excellent films is the next strategic step for Covert Media to build on an already amazing slate," said Sasha Shapiro, managing director of MCC, the equity fund behind Covert Media.

"There is a global appetite for creative and original filmmaking no matter the language and Covert is a dynamic new outlet for those filmmakers."
"The incredible visual effects in Earthquake bring you into the heart of the story from the very first moment," said Schwan. "The film takes us to the center of one of the world's worst recent disasters and highlights the importance and timely message of coming together in times of crisis to survive."
The cast includes Sabina Akhmedova and newcomer Viktor Stepanyan. Aleksey Gravitskiy and Sergey Yudakov wrote the screenplay with participation from Grant Barsegyan and Arsen Danielyan.