Reimagined posters of classic and contemporary features on show.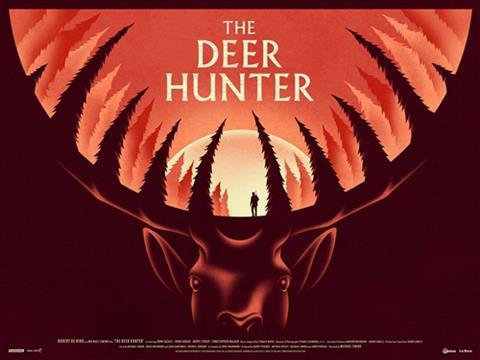 The Phoenix Cinema, in London's Finchley, is to host an exhibition of Dark City Gallery's cinema posters throughout this month.
Established in 2009, Dark City Gallery started off creating artwork for bands such as The Arctic Monkeys, but transitioned to film with the premise of making cinema posters as not just marketing tools, but art.
The gallery's Ross Beatty said: "About ten years ago film posters were very uninspiring to me. They were put together with lots of photographs and had little creative appea. In recent years I have noticed more interesting cinema posters materialising and following suit, especially for smaller independent films."
The Phoenix will be exhibiting works by designers and artists including La Boca, Swava Harasymowicz and Adam Simpson.
Dark City Gallery will also be part of the London Design Festival, which will present more than 300 exhibits across London throughout September.
The Phoenix will also host a screening of Giulio Paradisi's 1979 sci-fi horror The Visitor on this Friday (Sept 5) presented by film critic Kim Newman as part of the Scalarama series throughout September.